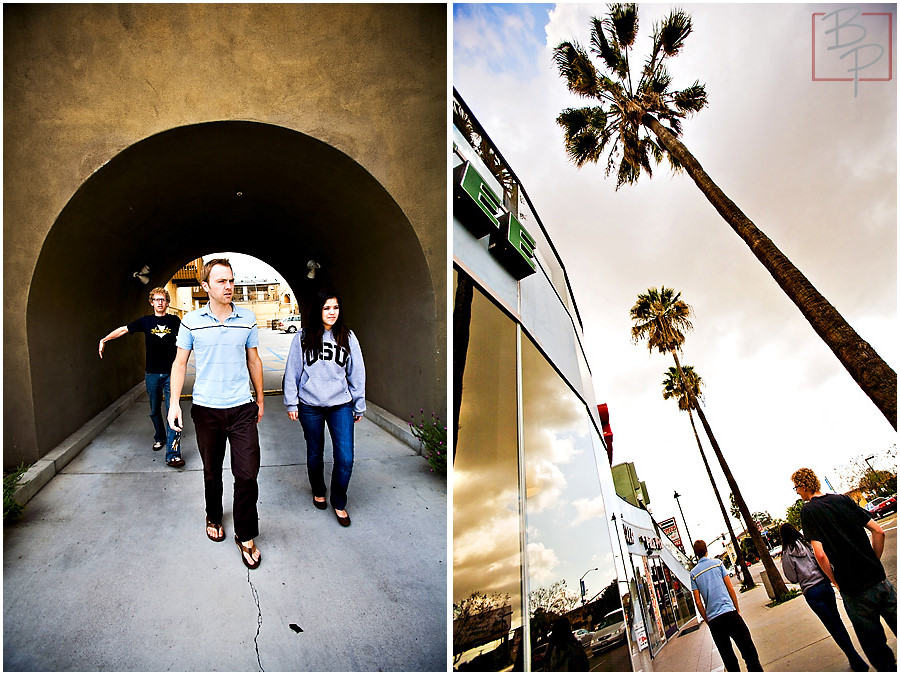 Moving from the bay to a few miles inland has given us the opportunity to explore more neighborhoods. This week we took a trip to the San Diego State University area for lunch and ate at Pita Pit. This week our photography studio's crew consisted of Bronson, Jared, Courtney and Eder.
Pita Pit has a very simple concept. You start with pita bread, white or wheat, and then you figure out what meat combination and what vegetables you want to put in your pita bread. On their menu they have Chicken Caesar, Chicken Crave, Club, Philly Steak, Gyro, Turkey, Roast Beef, and even vegi options like falafel and hummus.
Bronson went with the chicken, Jared went with a BLT combo, Courtney went with the Falafel and I went with the Gyro. The best part of the meal was that it was very fresh. It was also very cool that you could pick your own vegetables and pile them on. The portion sizes were also very good, they could fit a lot of stuff in those pita breads. The only downside is that we felt that we did not get as good of a deal as if we went to a place like subway where you could dine with similar freshness and quality for a few less dollars.
We all agreed that it was good, however we would not go out of our way to return to that place. If it was convenient we would eat lunch there once again.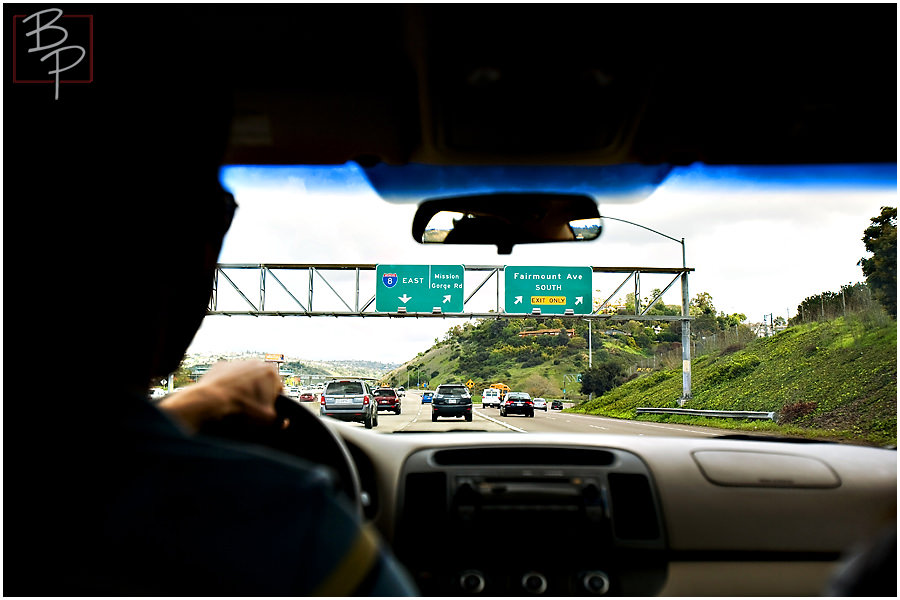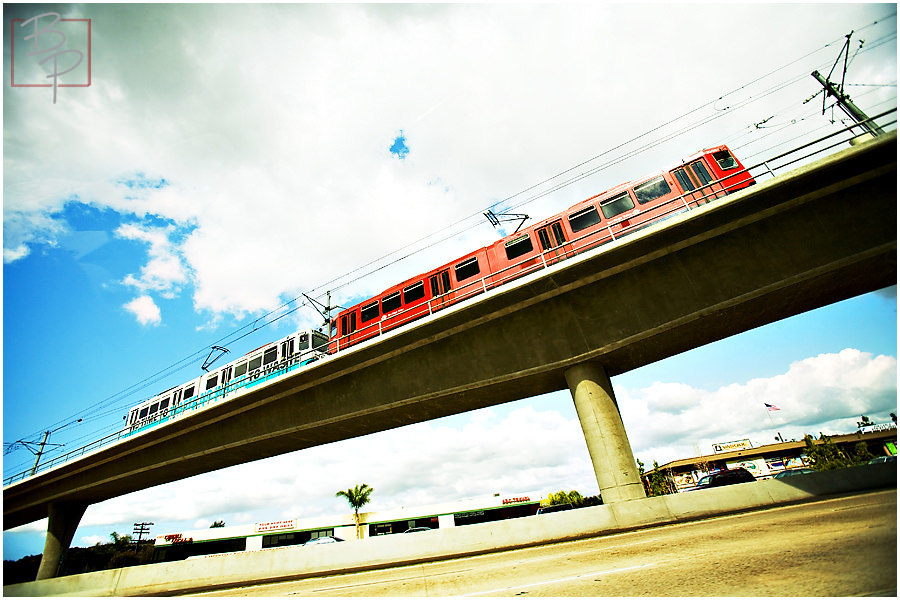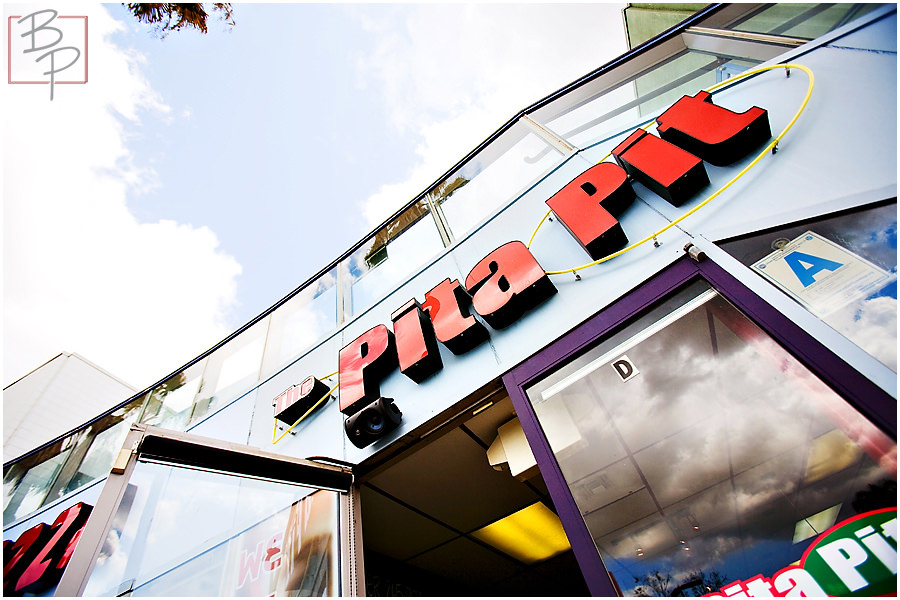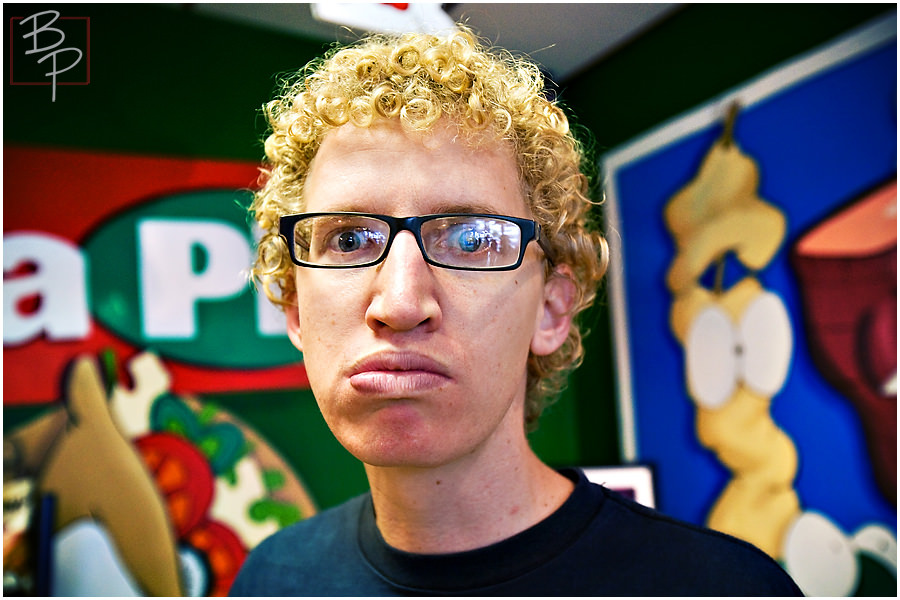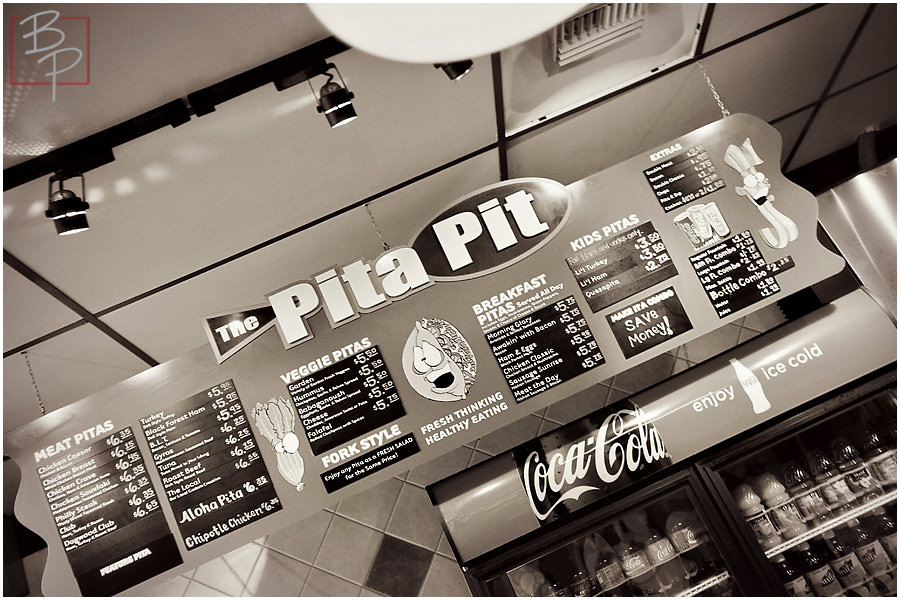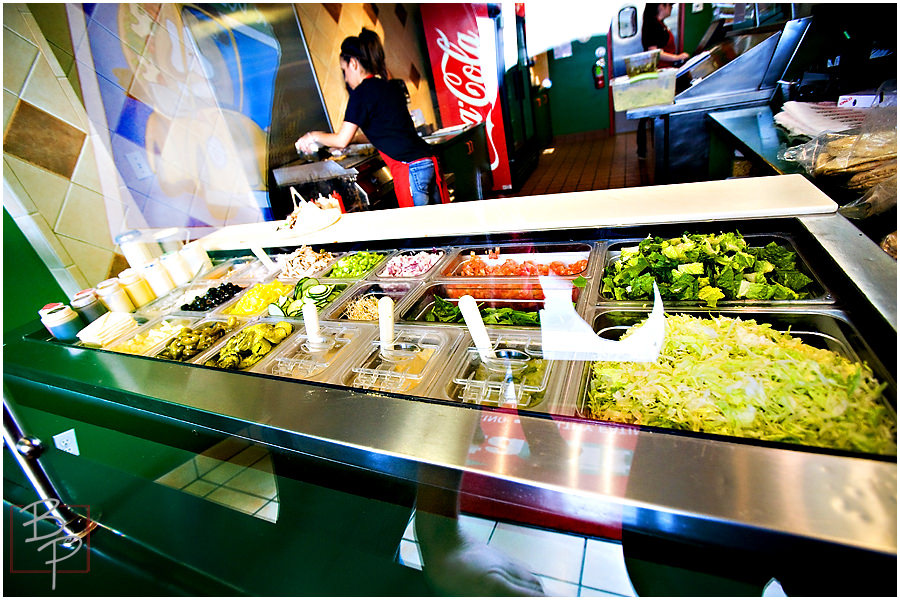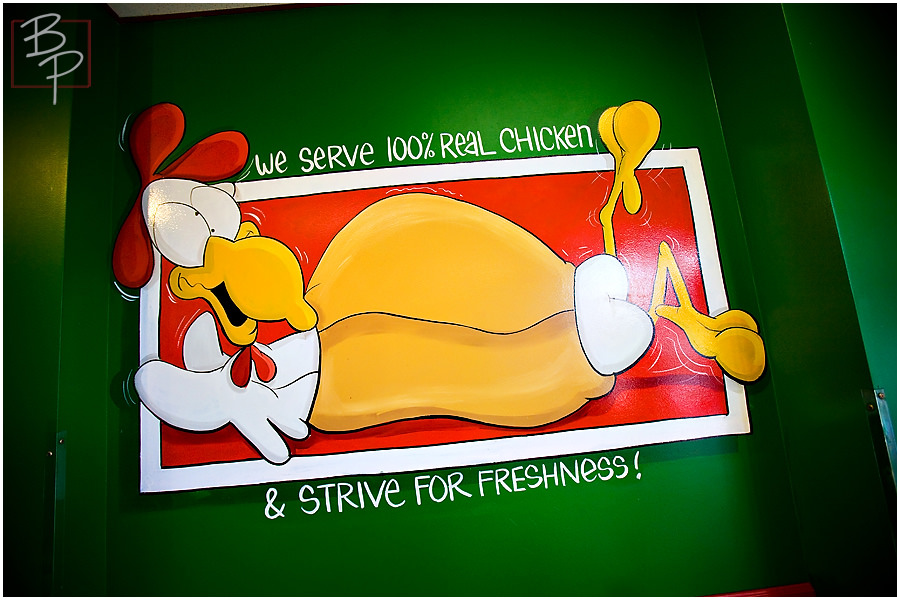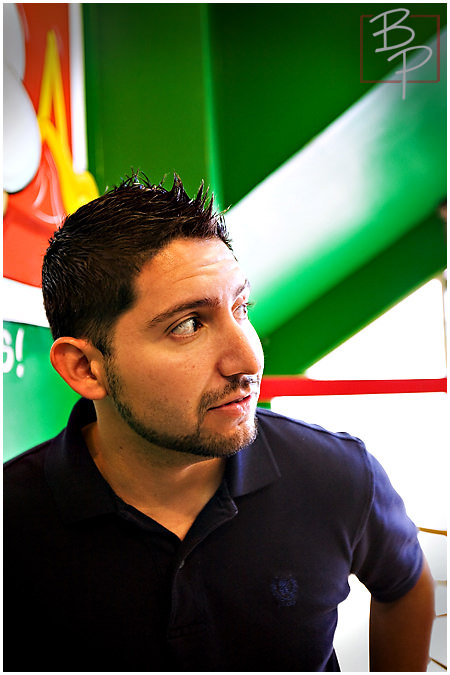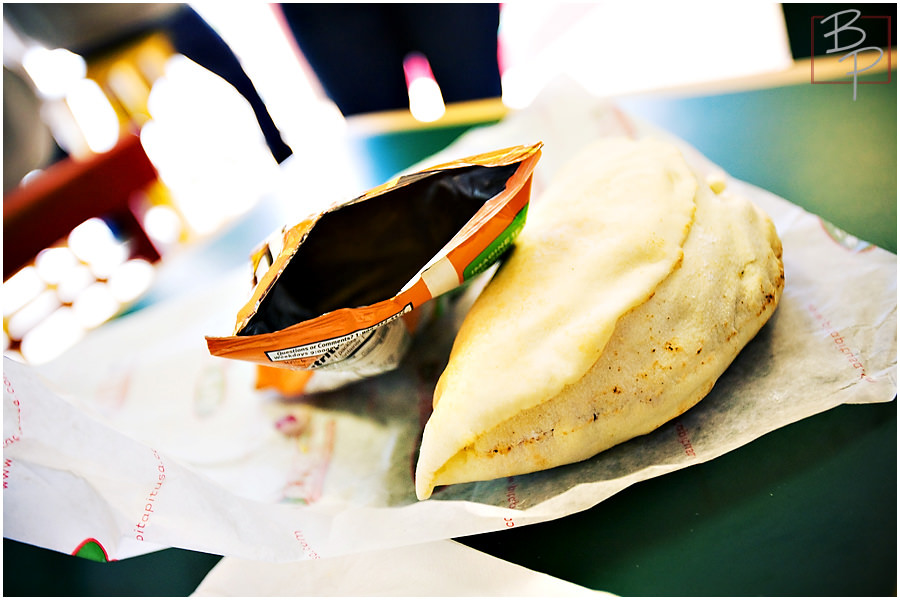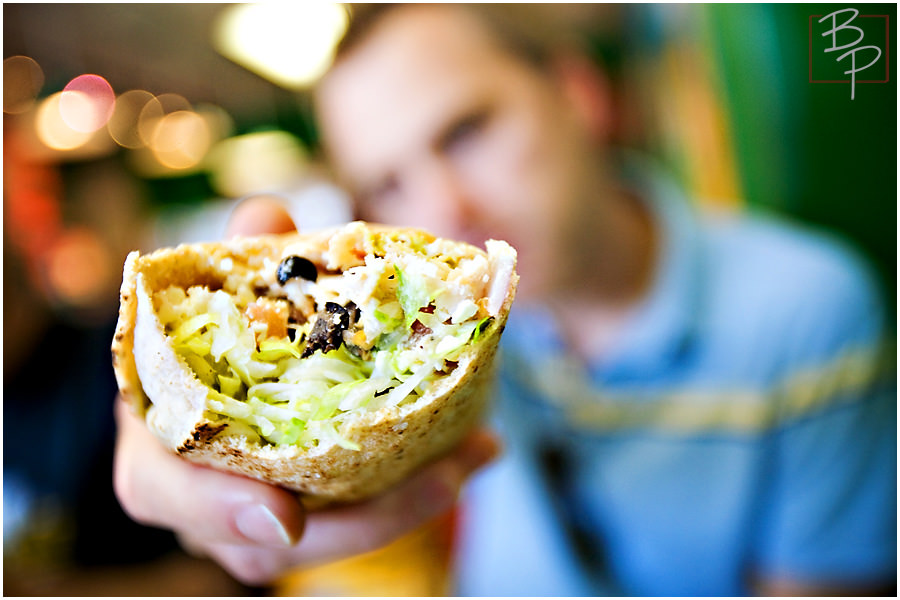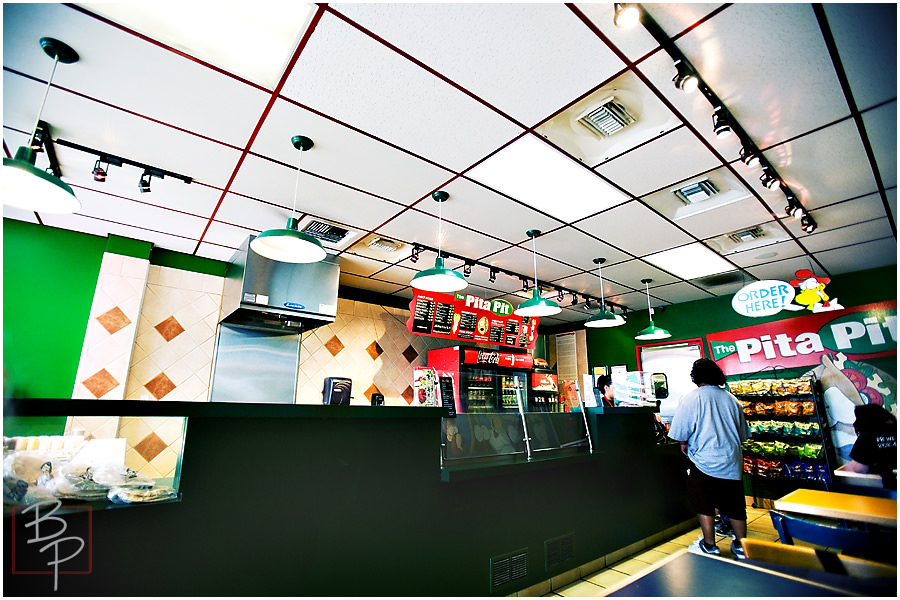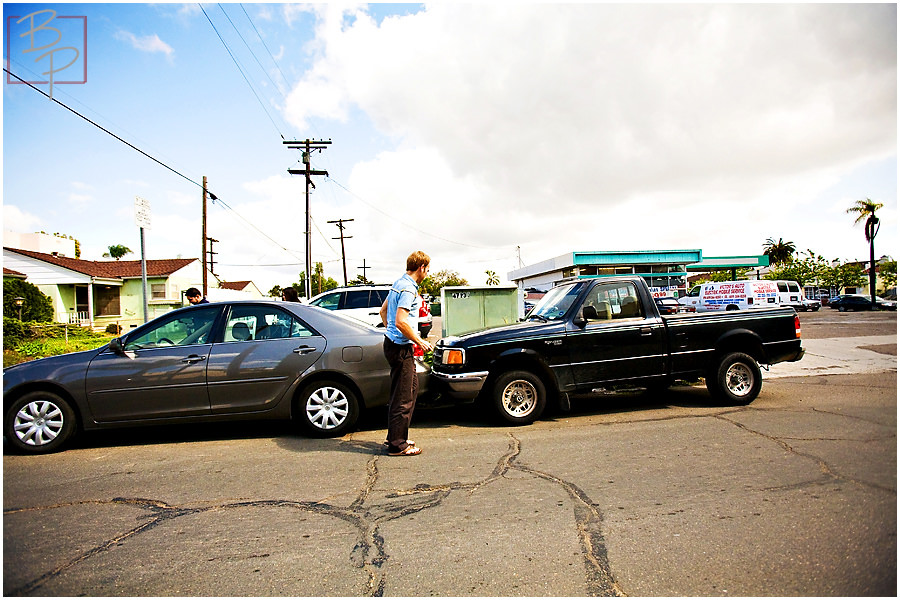 Jared gave Bronson's truck a little love tap.