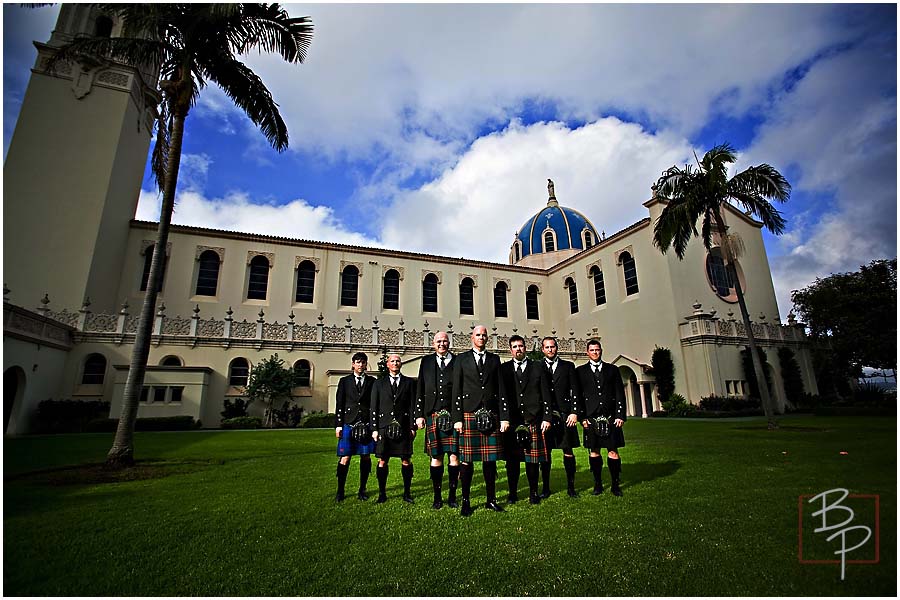 We've know Heather and Shawn for awhile now 🙂 You might recognize them from their fun engagement session earlier this year and their wedding proved to be more of the same great energy and a wonderful time for everyone there. The ceremony was at the always incredible Immaculata at USD and the reception at the amazing L'Auberge in Del Mar. We stopped in between for some photos at Windansea and Seagrove park but the festivities got rolling as soon as we got to the reception. One awesome element that you can't help but notice was the kilts that the men were wearing – the groom and his brother and dad had theirs specially made by an Irish tailor their tartans were specific to their family colors. The bride's brother had his family colors as well. How cool is that?
With a rooftop dinner and dancing in the ballroom at L'auberge, the guests were treated to an incredible experience!
We once again had a great time hanging out and taking photos at every stop along the way. Congrats guys!