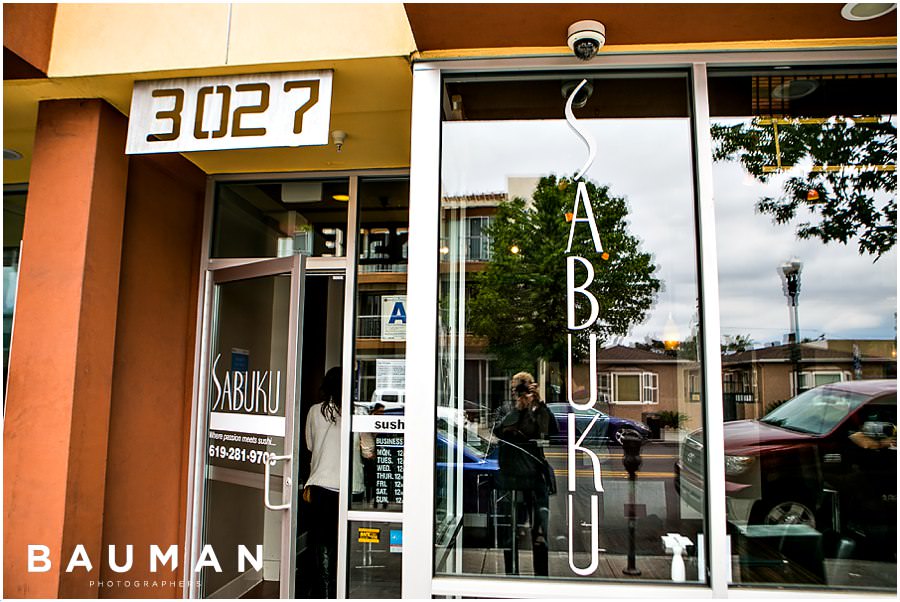 If you love sushi, go to Sabuku Sushi. Heck, if you don't love sushi (yet), go to Sabuku Sushi and you WILL love it. Right on Adams Avenue at the tip-top of North Park, this is a great place for people of all palettes. There are plenty of options to choose from and really no way to go wrong. They have crispy gyoza and all the classic sushi rolls we've come to know and love, of course, but what stands out are their really unique and delicious dishes — like saburritos, which are a tasty (and enormous) mash-up of a tuna roll and a burrito. Be sure to grab an order of their buku nachos. They also have a fantastic happy hour, and special discounts every day so you can get a great meal at a great price.
We had so much fun at Sabuku, from Bronson rocking chopstick Wolverine claws, to Blair's chopstick alien antennae, to Daniel and Jenna jousting with chopstick unicorn horns. We also brought along our "studio meownager," Felix, who doubles as our doorstop back at Bauman Base.
Check out the tastiness and fun!