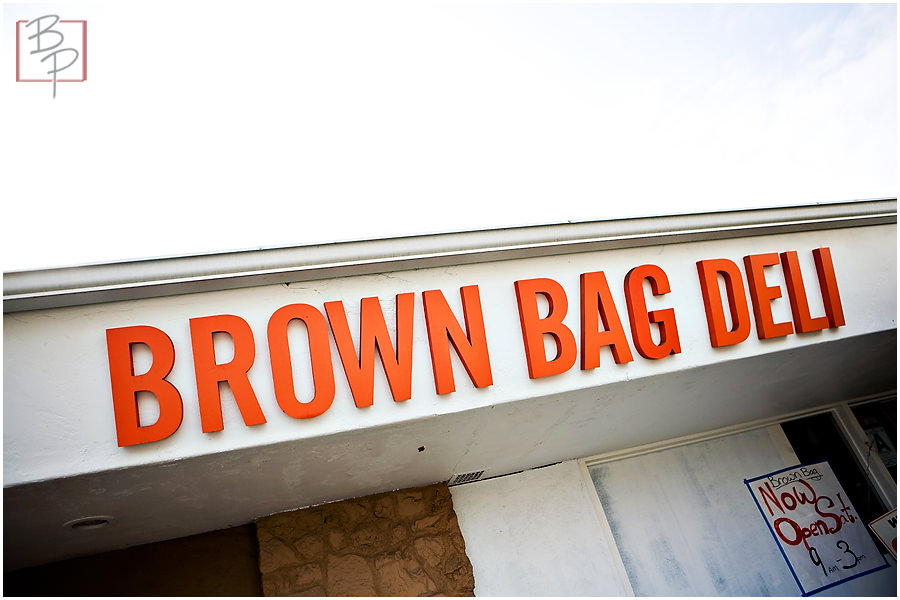 This weeks Bauman Lunch we found ourselves in the Point Loma area visiting Brown Bag Deli. This deli is a hidden neighborhood gem, most people driving by might not see it in the corner of the tiny shopping strip on Rosecrans Street between Quimby and Poe Street.
The deli offers everything from a half sandwich (6 inch) to a 6 foot sub. Their menu is really simple an features basic combinations of meats and cheeses.  A half sandwich will run you $4.34 and a full $5.44. The full is big enough to share so for around $8 you can get a sandwich, a couple of sodas, and some chips. A great deal. However, we arrived with huge appetites after a long staff meeting, so sharing was not something that was going to be considered.
The best part about this deli is the bread. The bread had that fresh out of the oven taste that made every sandwich very enjoyable. The only disappointing thing that I found was that they did not have avocado, but avocado spread. I went in craving avocado and left craving avocado.
An interesting that I found as I wrote this blog entry is that they have an online shopping cart on their website where you can order and have it delivered. Very cool for a local deli.