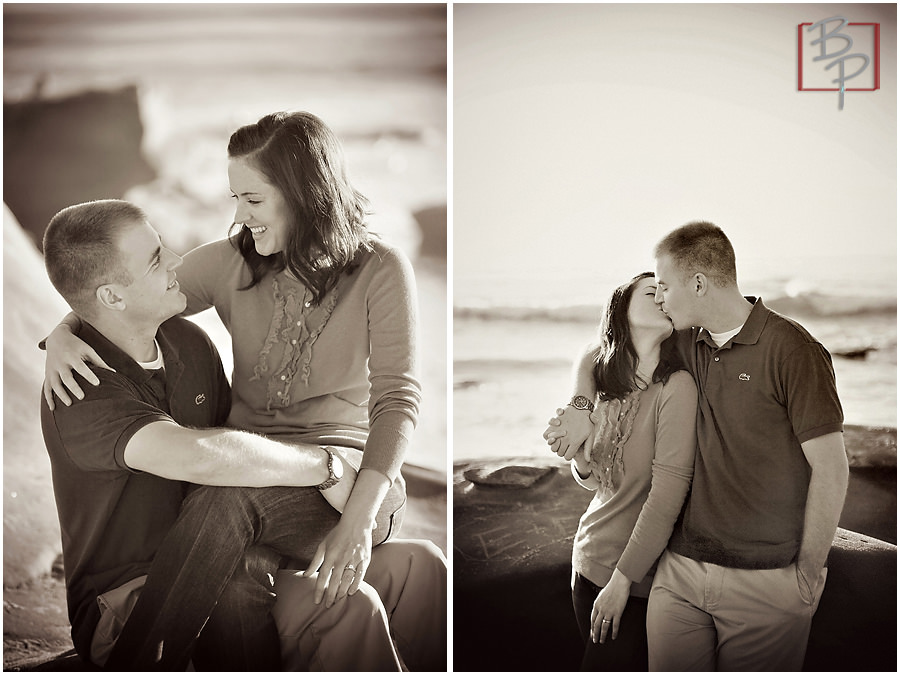 Whitney and Ben are not from around here…And I love that! Whitney thought it would be a great idea (and it was) to do an engagement session in sunny San Diego so all their friends would be super jealous 🙂 Obviously that's not why but I'm sure it will be an unintended side-effect.
As you know, we love destination weddings and engagement sessions, and we love it just as much when San Diego is the destination. We had a great time shooting in La Jolla at the classic Windansea beach – I always love the variety of the backgrounds available – especially when the tide is nice and low. We had perfect weather, great light, and a lot of fun. Whitney and Ben are one of those couples that seem like they have been together for a long time because the way they look at each other and talk to each other, you can just see an easy comprehension of each other.
Thanks for the great time guys!