When you get three photographers in a room with lights, cameras and some free time on their hands, they can't help but to play around.  Before breaking down the lights from a corporate headshot session, Bronson, Jacob and I decided to have a little fun with the new portable flash system we have at the studio. Below are two photos the photos that we came up with.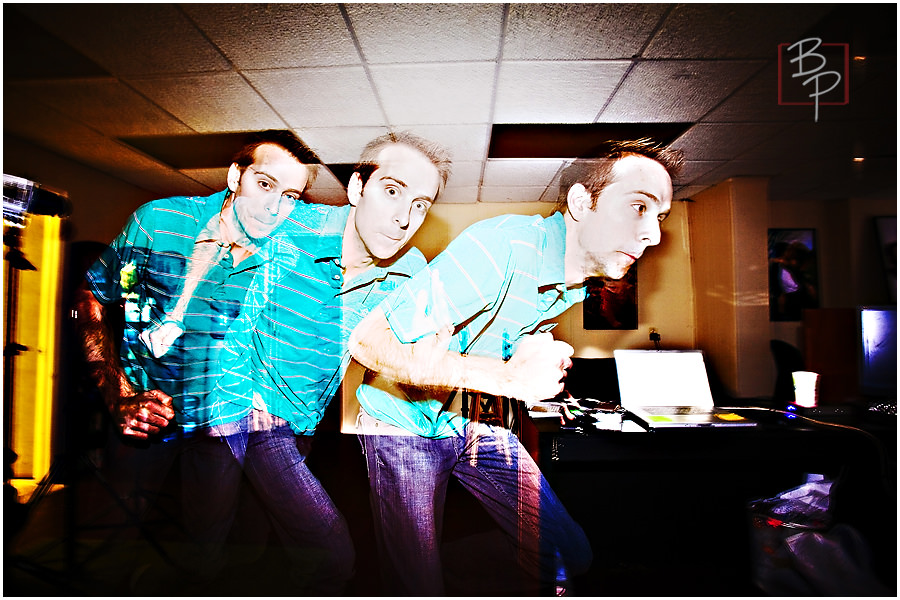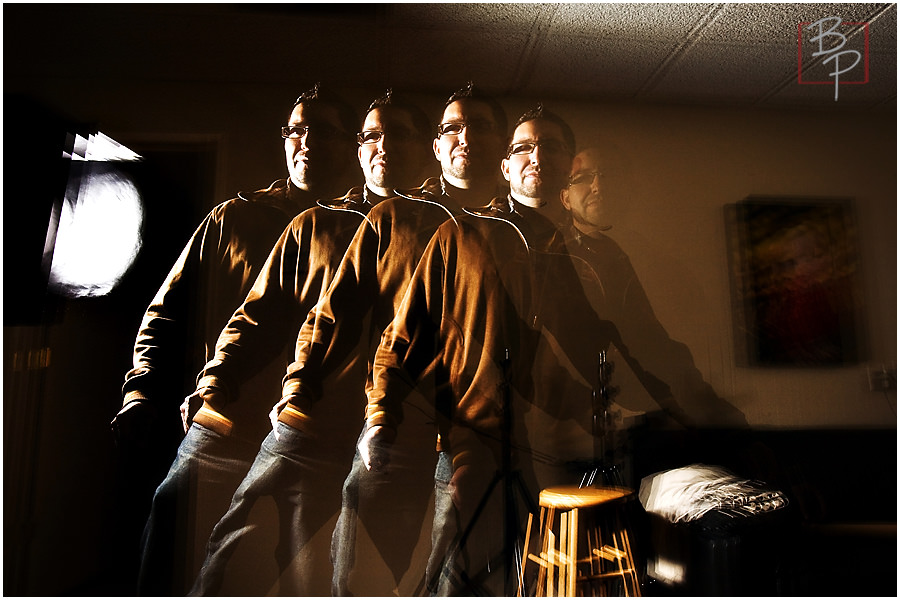 After having a little fun in the studio, we went to lunch. This week we were going to try some dim sum, but when we got to Mission Valley the place was not there any more. Joe recommended Roberto's Taco Shop instead, so we gave it a try.  They have some cool lunch specials that give you a lot of food and a drink for only $4.99.
I tried the carnitas tacos with the chicken enchilada and rice and beans on the side. The carnitas were very good, the meat was tender and very well seasoned. I was not a huge fan of the enchilada, but it wasn't bad, I ate the whole thing.  The thing that I usually feel that mexican restaurants just can't get right is the rice and beans. Roberto's did not have the best rice and beans in town, but at least they tasted fresh and not stale like a lot of restaurants that leave them heating the kitchen too long.
If you are in the Mission Valley area I think Roberto's is a good choice for their lunch combo specials.