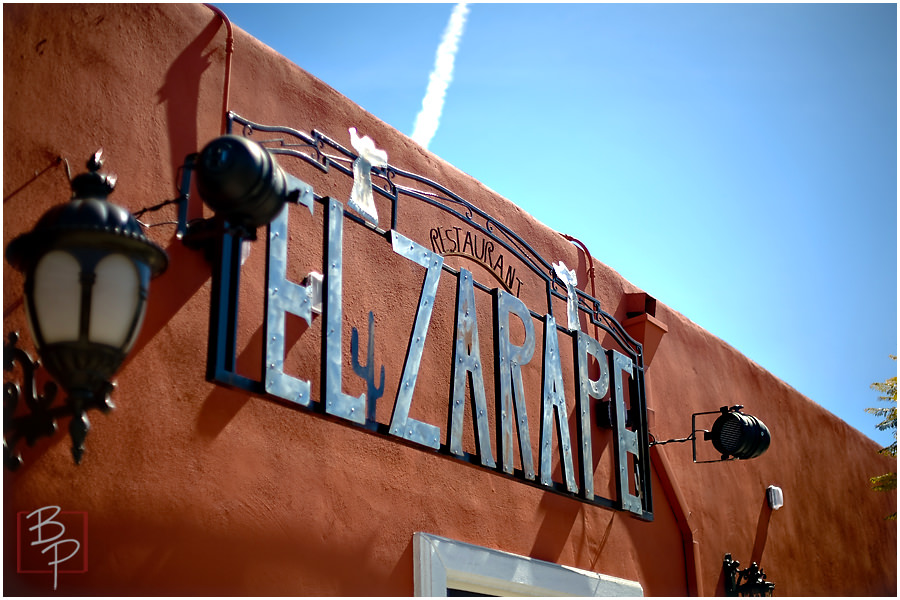 Ok, it should be obvious to most of our readers by now. We love Mexican food! For the second week in a row we found ourselves at a Mexican restaurant for Bauman Lunch. Once again we did not have to travel far, we visited El Zarape on Adams Avenue. We had a nice size group with Jared, Bronson, Jacob, Christin (Jacob's fiancée), Courtney (our intern), my self and our special guest Jackie, who made a donation to the Thirst Relief International Mentor Auction and won Bronson as her mentor.
El Zarape is located in Normal Heights, just a few minutes from Kensington. It stands out on the corner, with its adobe colored building and its interesting metal sign. When you enter the restaurant you have to take a minute to look around at all the small details around the restaurant. There are little cultural figurines, sculptures and paintings throughout the whole restaurant.
The restaurant has a very relaxed vibe, maybe a bit too relaxed though because it took a long time to take our order. However, at the same time it was nice to sit down for a little while and chat it up, without any food in front of us right away. Their plates are all around $12 for their dinner menu, but for lunch they offer a hand full of $5 options. Some of us went with the chorizo con carne quesadillas, while others went with the carne asada plate or the bean and cheese burrito. They all came with a side of rice and beans.
For $5 it was a really great deal. The food was also very good. I think we will be returning to El Zarape again in the near future.