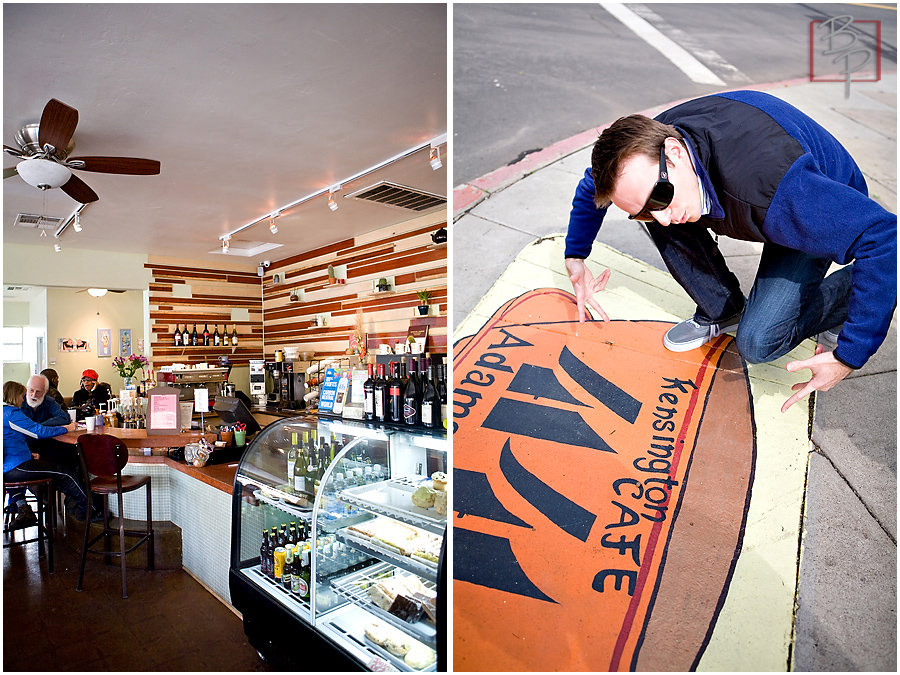 This week we began our exploration of our new neighborhood and took a walk across the street to have lunch at the Kensington Cafe. This week we were joined by Bob and Merrylin from Artistic Productions.
The best part of the cafe for us is that it is right across the street from our new studio on the corner of Adams Ave. and Marlborough Dr. It has a really cozy atmosphere that is perfect a lunch time conversation with friends. Their lunch menu is simple and offers a handful of different sandwiches, paninis and salads. One of the paninis that we tried was the Montezuma which had grilled chicken, swiss cheese, chiles, and spicy aioli on sourdough bread. We also tried the contorni which had roasted red bell peppers, zucchini, spinach, provolone and pesto on focaccia. The sandwiches and paninis come with pasta, salad or chips on the side.
The overall opinion on this cafe is that it is worth visiting again. The food was very tasty and was made with high quality ingredients. The atmosphere was also very nice. The only downside is that the portions felt a bit smaller for the price. However the ingredients and atmosphere make up for that.