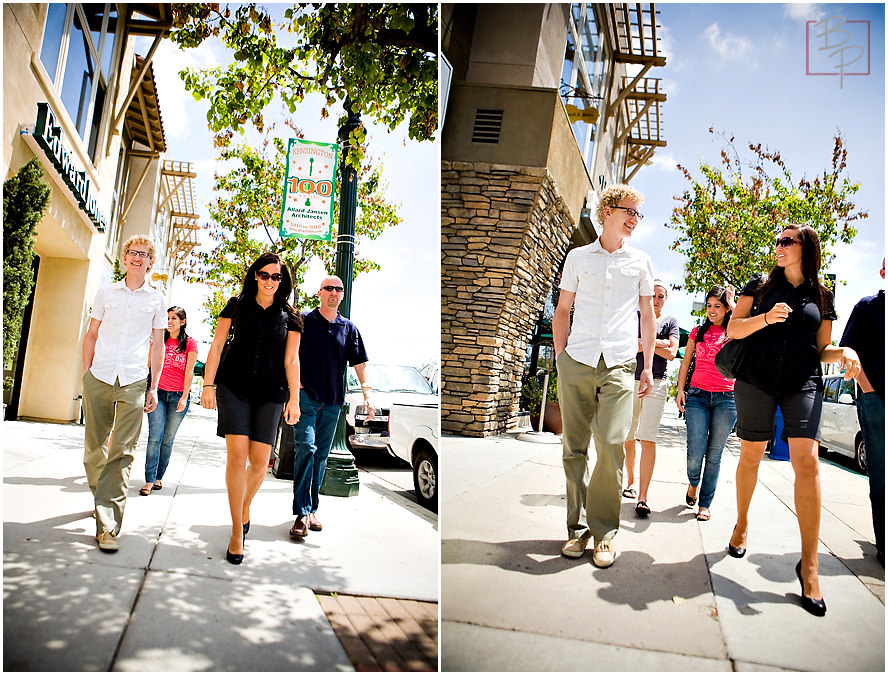 For this week's Bauman Lunch, we took a walk right downstairs to our Kensington Park Plaza neighbor Burger Lounge. This week we had the whole crew along as well as Lynn Schuster from Pure Planning.
We took a trip to Burger Lounge once before when our studio was still in Little Italy and were not crazy about the burgers. However we decided to give the Kensington one a try since it is conveniently located in the same building as our studio.
The lunch line was very short and the food did not take long to come. Their menu is simple and offers burgers, turkey burgers, chicken tenders, salads, onion rings and fries. Their burgers are big and made with tall grass beef which is supposed to be healthier than regular beef. Around the table people ordered a variety of items and did not stick to the burgers.
This Bauman Lunch was also my birthday, so I was treated to a beer and then there was a birthday cupcake surprise.
This time around I think most of us where more satisfied than our previous trip to Burger Lounge. The price tag is still hard to justify, but I guess eating healthier beef is worth the price.