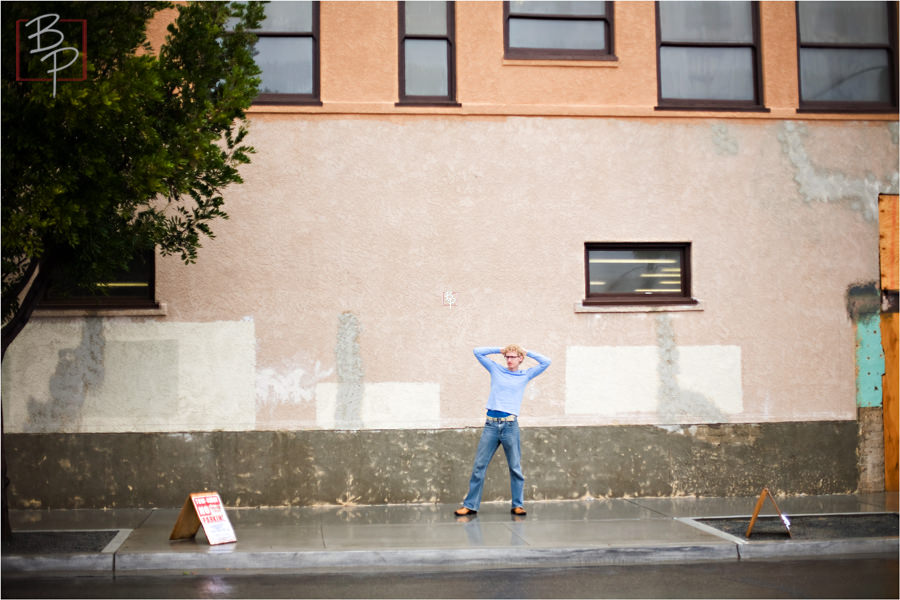 This week we took a trip down Adams Avenue to get some pizza at DiMille's. We were hoping to find a convenient pizza place with great food near our studio, but this was not the case on this lunch outing.
This week there was eight of us in the lunch party including our interns, Joe Park and Janis Foley. The large group size made it hard to get seated at this restaurant. After 15 minutes of waiting and taking in to consideration walking down the street to another restaurant, we were seated just as we were about to leave. I don't think the restaurant was ready for us because it also took a long time for the waitress to take our orders, get our drinks, and eventually get our food. It took us over an hour and a half to get in and out of there.
The upside is that the food was great. A few of us split a large DiMille's Special Pizza and it was tasty. The kitchen was even nice enough to make it with a quarter of the pizza with no cheese since one of us does not eat cheese. The lasagna was also good and it came with two big pieces of garlic bread.
Even though the food was good, I don't think we will returning there for Bauman Lunch. It took up way too much of our work day.