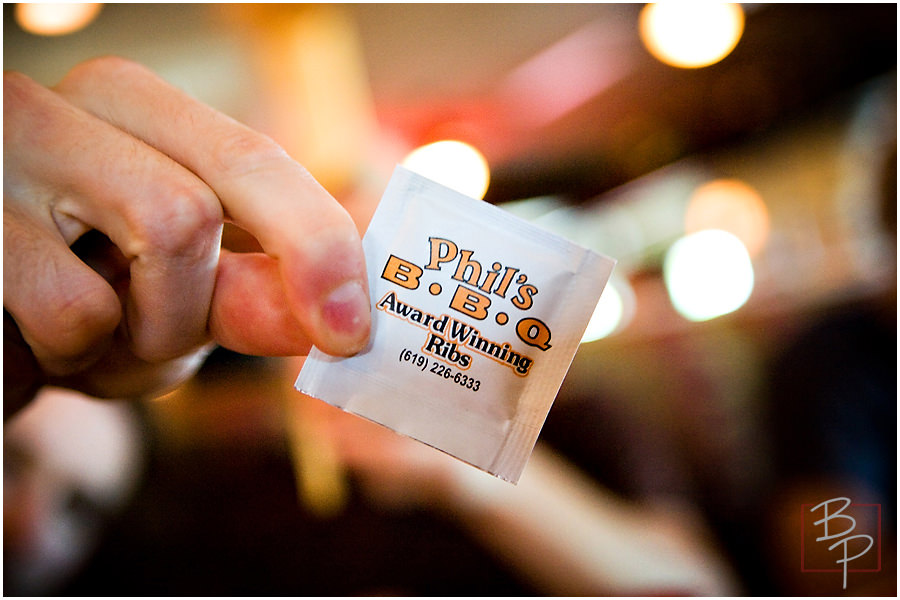 Yes, you will need a wet nap for this one. This week for Bauman Lunch we went to Phil's BBQ! Phil's is our favorite BBQ place. This week the whole crew was able to make it, including our two current interns Courtney and Ellie.
Phil's is very tasty so prepare to walk out stuffed, because once you start eating you are going to want to finish your plate, and they are some pretty big plates. A popular lunch plate is Phil's Tickler, which comes with 2 ribs, 2 onion rings, slaw and fries.  The sandwiches are also great, two of our favorites are the BBQ Broham which comes with pulled pork or the El Toro with deli sliced tri-tip. Add a side and your meal is complete.  The meat on these sandwiches is very tender and with the sauce, very delicious.
The only downside to this trip is that some of us at the table had to wait a very long time for our food. They tried to make up for it though by piling more onion rings on the plate. The lady that was busing tables was also very nice. She stopped by several times to check in on us and bring us extra sauce. She even saw me getting up to go grab something and quickly asked me what I needed, then went and got it for me.