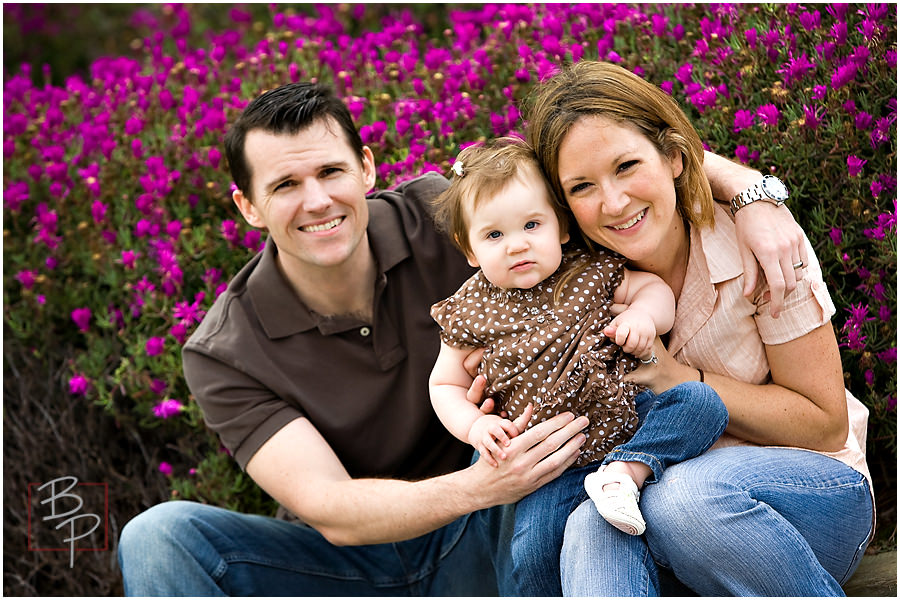 So, the longer and longer we're in this business (9 years now!), the more and more of our couples start having babies. Which means that we make the natural progression into doing family portraiture.
And, beyond that, I don't know if its because I just got married. Or maybe its because Bronson just had the cutest little baby imaginable. Whatever it is – I'm really really enjoying family and baby portraits.
I photographed Stephanie and Brad's San Diego Wedding about two years ago at the Prado in San Diego. They had an awesome wedding, and when Stephanie called me a bit later to say they were expecting their first, I couldn't wait to be a part of it. This was the third shoot we have done for Reagan. We did one when she was a month old, another when she was six months old, and then the last one at a year. We are calling it our Baby Lifestyle Session, and its an amazing way to chronicle the first year of the babies life!
For the one year session, I stopped by her birthday party. Naturally, there were a bunch of other one year olds around, so we ended up doing a bunch of family portraits! Enjoy!