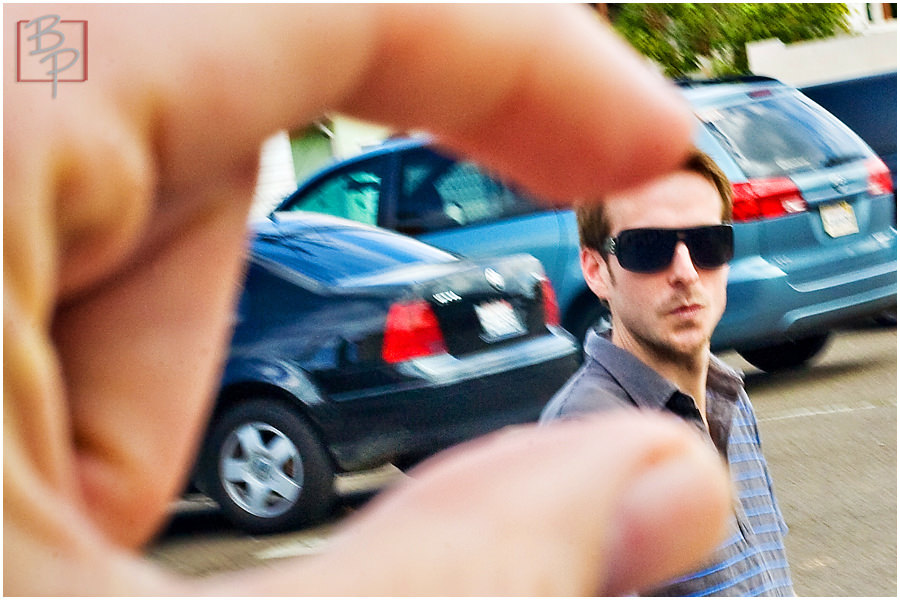 Over the last couple of weeks our lunch trips have been to sit down restaurants which are nice because we get to spend a lot of time sitting and chatting while we wait for the food, but at the same time they took a big chunk of our day. This week we wanted something quicker so we decided to give Wahoo's Fish Taco in Mission Valley a visit.
Wahoo's is a cool place. Mission Valley is 5 miles from the beach but walking in to the restaurant puts you right next to the beach. The only thing that was missing was some crashing waves. They serve mexican style fish tacos and burritos and even have beer, so it's perfect for a relaxing time after work. We had to go back to work so we skipped the beer this time.
We ordered a combination of different tacos and burritos. Bronson had the fish taco plate combo that came with 2 fish tacos, rice and beans. Jacob had the carne asada plate, and Courtney and I both tried the Bonzai Burritos. I had the shrimp and she had the chicken. The Bonzai Burrito comes with a large lard free flour tortilla, stuffed with ahi rice, black beans, banzai vegetables, and fresh salsa. It was filling and delicious.
I think we all very much liked the food at this restaurant, it was very tasty. The only thing that we where not fans of is that they did not have free salsa like other Mexican style restaurants. It's nice to be able to walk up to the salsa bar and have a variety of spicy sauces to sample. It would have also been nice to get a small amount of tortilla chips on the side with the burrito. Overall thought it's a place that deserves repeat visits.