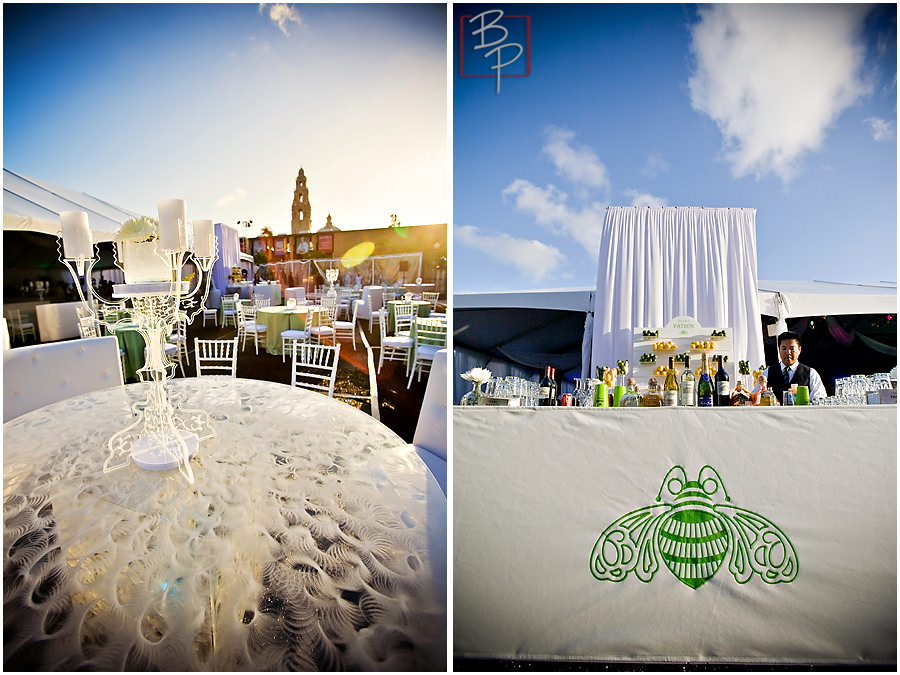 Art Alive was such an incredible event again this year! For those who aren't familiar with the event, Floral designers from all over San Diego are assigned/choose a painting or sculpture within the museum and then put together a floral arrangement inspired by the work of art. It was full of the most amazing floral designs, beautiful people, and it is centered around art…What could be better? This year the opening party was off the hook! There was great food, Patron and a lot of art to see and people to visit with. There was also a special edition Culture and Cocktails a kids day event and lots of other great stuff. Below are a few shots from the opening party; We are also working on a neat project that involves the shots of the arrangements so keep your eyes peeled for that!
Some of the great vendors involved:
– Us,…duh.
–Patron Spirits Company
–Kool Party Rentals
–Pacific Event productions (opening only)
-Rene Van Rems (rotunda design)
And a whole bunch of great restaurants!