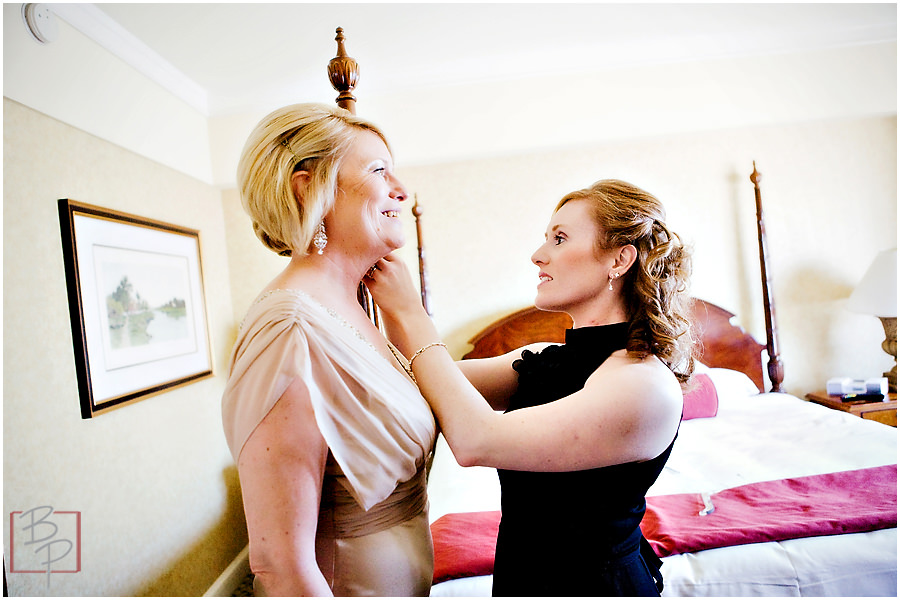 When I first met with Beth and Kent at our first consultation meeting I knew that things where going to be a bit different. They both have such strong personalities and very little timidness about them. I loved how they where like an open book, so upfront and honest about themselves, their families, and their expectations for their wedding. This was not their first time getting married and each of them had a family of their own with children and grandchildren. Their families where brought together in a ceremony in the San Diego Bay on January 23 of this year. It was a new beginning for them.
The wedding day started at the Manchester Grand Hyatt with all of the girls getting their hair and makeup done by some long time family friends. There was lots of chatting, laughing as excitement grew as the wedding hour got closer. Both of Beth's daughters where there to help with the final preparation details details. The girls then traveled a few miles away to the boarding gate for the Lord Hornblower where the ceremony and reception would take place.
The ballroom was decorated and guests where seated and eagerly awaiting the arrival of the bride. The ceremony began as the boat moved in the the San Diego Bay.  Then time speed up and the celebration began. The celebration had toasts that had guest laughing and crying, sometimes at the same time. There was also lots of great music that kept guests on the dance floor throughout the night. Beth and Kent stayed on the dance floor throughout most of the night dancing with each other or their grandchildren.  After the reception the party continued as some of the guests joined the couple for some cocktails at the top of the Hyatt.