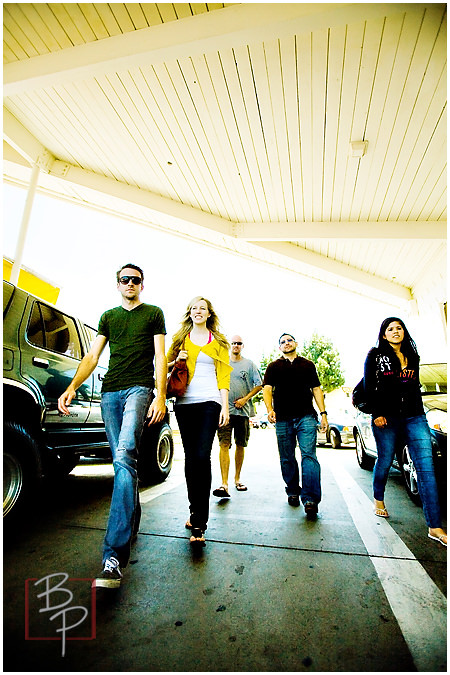 The latest installment of Bauman Lunch took us to El Cajon Blvd on a quest to find a good taco shop in the area. Yelp showed great reviews for Tacos El Panson, 34 people rated it and it had an average of 4 out of 5 stars.
El Cajon Blvd is a few minutes away, so it was very easy to get to the restaurant. It was not in the best area of town, but sometimes that's where the best food is at. It was located on a block between a gas station and a dry cleaners.
In the front of the shop, near the window stood a lady making fresh tortillas by hand. Always a good sign for freshness. The menu was like most taco shops, plenty of similar items arranged by burritos, tacos, tortas, combination plates and so on. We ordered tacos, burritos, and some tamales and went to the sitting area to wait for the food.
The first sign of something not being right about this place was that it had a very odd smell. I could not put my finger on it, but it did not smell like delicious Mexican food. When the food came, Jacob was the first to bite in and he's reaction was not good. He said that his food tasted like an auto shop, like someone had just got done working on a car and then put his burrito together. The rest of the food was ok, but no one was really excited about any item. I think the only item that might have been worth ordering was their little tacos, though you can skip the combination plate special, because the rice and beans that came with it where bland.
I don't think we will returning to this location again. The good part of the lunch was that we got to have a little fun with the camera. We took the 50mm lens and flipped it around to create a cool macro lens. Check out the photos below!