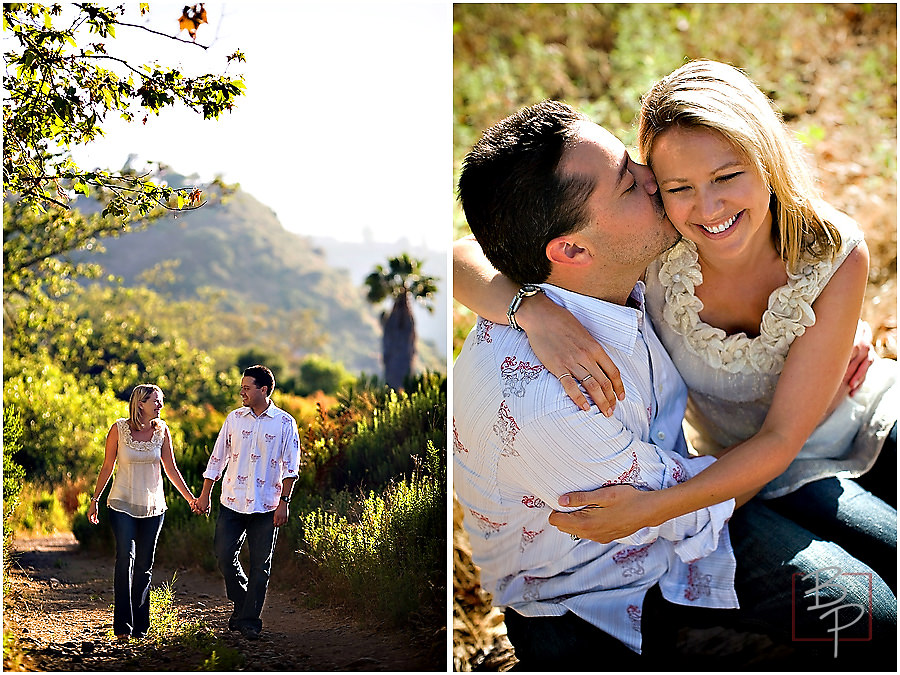 As a photographer, you're constantly living your daily life "seeing" photos. You'll be driving on a street, or out for a walk with the dog. Maybe in your backyard, or while at the beach. It doesn't matter – you're always seeing little angles, great backgrounds, or really unique light. This has been happening to me every time I drive down the 52 along Rose Canyon. It has these really cool rolling hills, gorgeous yellow grass, and awesome backlight!
Katie and Cameron were up for trying their engagement session at a place they had never been before! I love when my couples totally trust me, and give me a chance to explore something new and creative. We had such a good time running through the weeds, taking all sorts of pictures. When you're in the canyon, you completely forget that you're in the middle of a huge city. If it weren't for the freeway noise, you wouldn't even know you weren't in the mountains.
Katie and Cameron met at San Diego State University, and so we had to do some engagement photos on campus. I hadn't been on campus in quite a few years (even though I live only a few minutes away). There is some gorgeous architecture on the campus!
I actually just shot their wedding on Friday, so stay tuned for some wedding images soon!!!