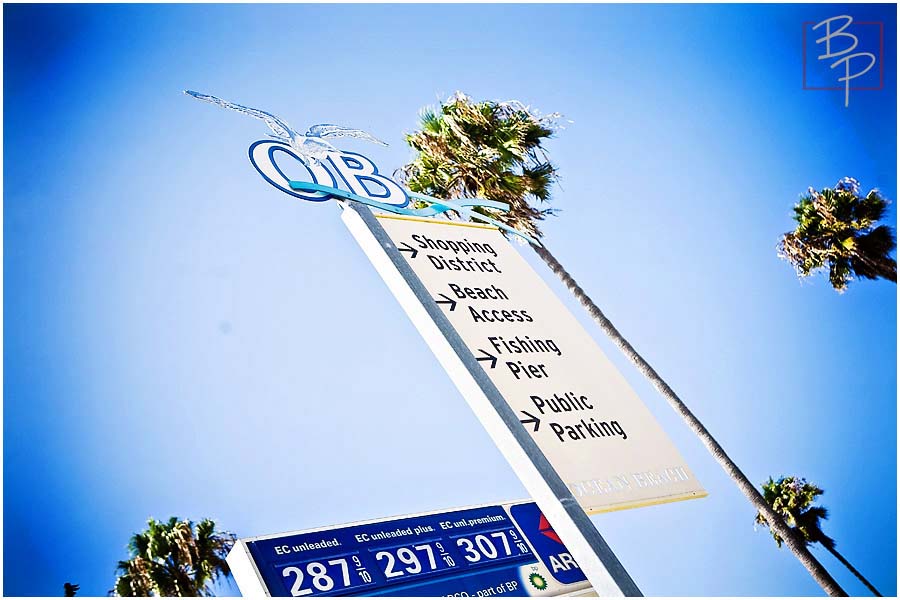 Last week we visited a place that is all the buzz in San Diego for having some delicious burgers, Hodads in Ocean Beach. All of us have wanted to go there since we started burger month and we finally had a week where all the guys where in town at the same time.
The drive from Kensington to Ocean Beach is about 10 minutes. It's fun just taking in the scenery on the way there. Parking is a little tough in OB, but we managed to easily find a spot right in front of the restaurant.
Besides fine burgers, Hodad's is known for it's legendary waiting time. You are pretty much guaranteed to wait inline outside of the restaurant no matter what time you visit. Our waiting time was around 15 minutes, but we could have been seated faster if we would have split up our 5 person group.
We got seated by the bar, which is not always fun for cross conversation. But we had to make it work, since there was no other open seats.
The place is very visually stimulating. There are things to see on all the walls. While waiting for food you can keep your self busy by reading all of the cool stuff on the walls.
The burgers took a little while to come out and when they arrived the size quickly impressed us. They where really big burgers and none of us ordered the double. I got the bacon cheeseburger with extra bacon. Their bacon is molded into a patty like disk.
I think everyone was very happy with Hodad's. I also am sure that everyone was glad that we beat the lunch crowd so that we did not have to wait outside for an hour. We look forward to returning sometime in the future.