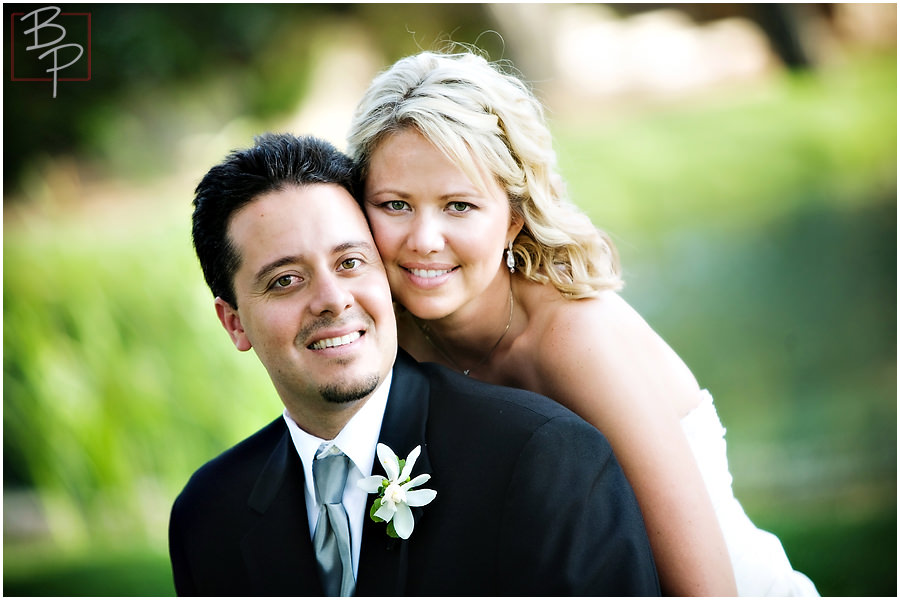 Who ever heard of an 80 degree summer afternoon in Temecula in the summer? Thats the kind of amazing luck Katie and Cameron had on their wedding day 🙂
It really was a gorgeous Friday afternoon for this wedding. Katie and Cameron chose a Temecula destination wedding so their friends could come from all over Southern California, and make a weekend out of it. These two are really laidback, which makes for a great wedding day experience. Even better, they had an amazing group of friends that joined them.
Oak Meadows is a pretty awesome venue …. its set just a bit east of all the main wineries in the area. You pull in and aren't really expecting much, mainly because you can't see anything from the road. But after you step out of your car and down into the property, you understand really quickly why they chose it. A huge lake opens up onto a gorgeous grass area for the ceremony, and a huge tiled area for the outdoor reception. Dancefloor, vineyards … all of it surrounds you as you enjoy the wedding 🙂
I love the images we got of Katie and Cameron alone. They are very very comfortable around eachother, and I really think that shows through in their wedding photography. Enjoy!