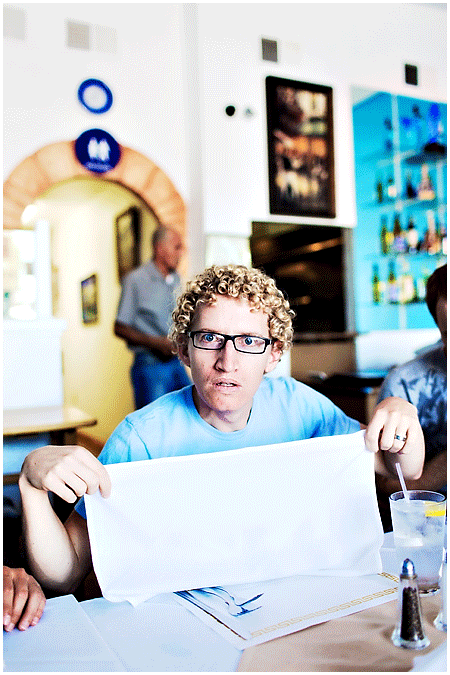 This week we took a trip down Adams Avenue to Country Kabob. We visited Country Kabob earlier this year and since we all enjoyed our trip last time, we decided to eat there again. We also had a coupon from Restaurant.com so we wanted to take advantage of that.
This week we had the whole crew make it to lunch and got to meet Samantha, who is the wife of Josh (our newest intern).
The Country Kabob is a really nice place to eat lunch. It is a really comfortable place. I really like how bright it is while having soft light throughout the restaurant provided by big windows that face north.
Mostly everyone ordered the Gyro sandwich. A few other items that where ordered where the Lamb Kabob and Greek Fries. The sandwich prices around $6 so you can get a good quality tasting meal for a reasonable price.
After our meal we were all very happy with the meal and like always went outside and had fun with the camera we brought along.