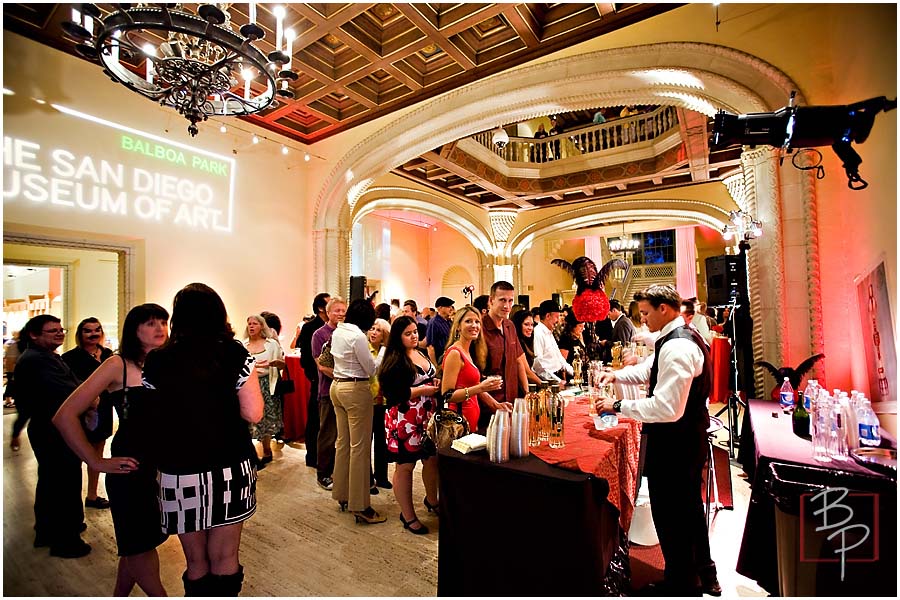 Time for another bi-monthly Culture and Cocktails event! The greatest thing about C&C is that each one has a different theme, usually based on what is being featured in the gallery, which right now is a collection of Toulouse Lautrec posters. In honor of his look and style, there was a make-your-own mustache station which people really got into 🙂
Featured drinks included St.Germain, Perrier, and Plymouth Gin. I always seem to bump into a few friends at C&C which makes it even more fun.
One of the other ways they celebrated Lautrec was by having some 19th century burlesque dancers, a belly dancer, and some tango dancers to entertain the masses. It was truly a unique San Diego event!