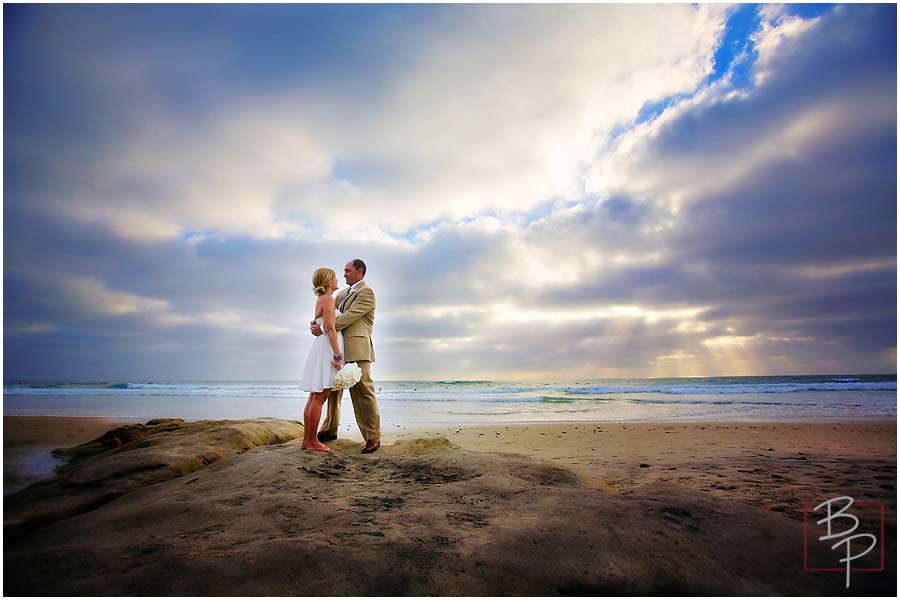 Ok, so Kelly and Michael win the "ridiculously cute couple award of the year" …. at least so far 🙂 My goodness, they are just so cute with each other.
I first met Kelly and Michael through a referral from L'Auberge, a gorgeous destination hotel located in the heart of Del Mar. Kelly and Michael first met in high school …. yes, thats right – they were high school sweethearts! After high school, they each went their separate ways … but fate had its way. Many years later, the two reunited, and it didn't take long for them to fall in love.
I loved this wedding. It was a soft, overcast day with the sun peaking through from time to time. Both Kelly and Michael were so so excited to see eachother when the wedding ceremony came along. After the ceremony, we headed down to the Del Mar beach for my favorite part of the wedding photography – the couple alone romantics. As you can see from the pictures, we got some amazing light and put together some amazing images!
And, we just got word that Grace Ormonde's Wedding Style Magazine wants to use one of the images from their wedding – what an honor!
I'm so excited to put together their album! Congrats to Kelly and Michael!
The fabulous vendors who made this day possible:
Venue: L'Auberge Del Mar
Coordinator: Alison Samson
Florist: Karen Tran Florals
Entertainment: Wayne Foster Entertainment
Cake: Fab Cakes
Makeup: Keeley Marie Makeup