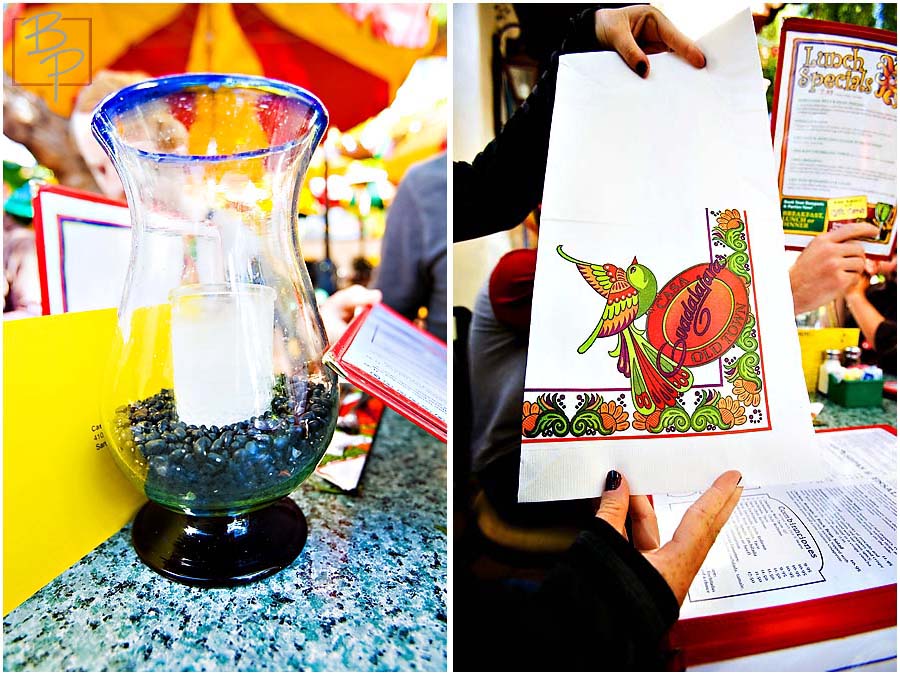 This week we took a trip south of the border for Bauman Lunch. Or at least it felt like we did. We took a trip in to Old Town San Diego and visited Casa Guadalajara. This place is great!
The restaurant has a colorful patio area that is fun to sit in.  There is color everywhere from the umbrellas and the murals down to the napkins.  It is also a very relaxing place to sit and enjoy good company.
We jumped all over the menu and ordered a variety of items. Chile rellenos, burritos, tacos, enchiladas, chimichangas and quesadillas where some of the menu items we ordered. While we waited for the food the chips and salsa just kept coming. They where great chips, not too greasy and not too dry and the salsa was flavorful. The plates where really big and we all walked away feeling satisfied.
The server was great. We brought in an expired coupon and she had no problem honoring it. And when I could not decide between two types of enchiladas, she had the kitchen prepare them differently so I could taste the difference. She also did not give us a hard time about using multiple credit cards. We have to carry cash more often.
I can't wait to return to this place!