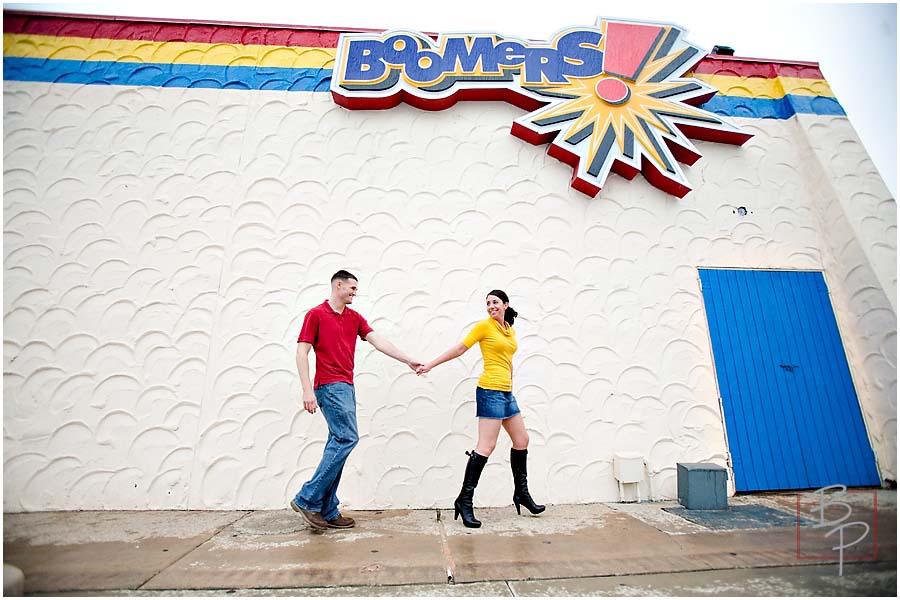 I am so happy that I got to meet Melissa and Jeffrey. Their engagement session was so much fun. When we first met about their session we went over all kinds of ideas for a cool session and finally came up with the idea of heading over to Boomers for some fun and games and then to the beach for some sunset photos.
We had a lot of fun at Boomers.  They played a round of miniature golf and then played some video games in the arcade.  Unfortunately the weather did not cooperate with us and we had to skip the beach part of the shoot.  Rain in San Diego? No way!? They still where great sports and we did a few photos at Boomers in the rain.
Melissa and Jeffrey will be getting married later on this year.  We wish them the best of luck!