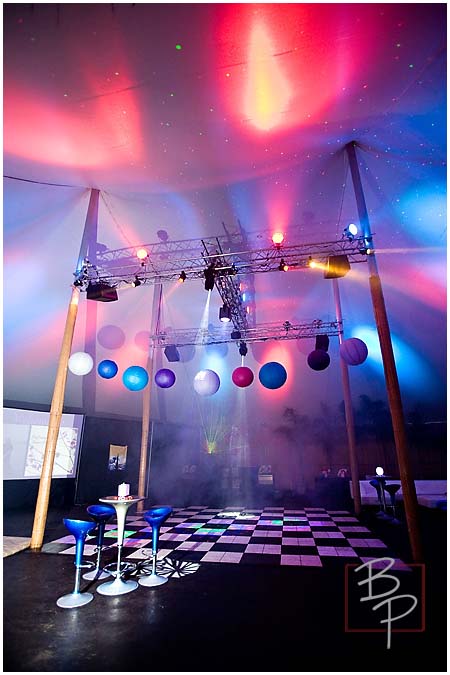 This was a really great event to be a part of. What better way to celebrate your 16th birthday than with fun and games.
This party had so many fun things happening at the same time. There was a DJ spinning great dance music. The dance floor was covered in fog and there was a laser light show. There was a photobooth and a Dance Dance Revolution machine on one side of the tent and on the other there were sumo suits! The room was decorated with some good looking lounge furniture and cocktail tables. It was Japanese themed so there where lots of little accents throughout the tent that complimented the theme like Japanese Anime posters and paper fans. There was even fresh sushi being made as you ordered. Of course, lets not forget about the sweets table with a cake from Sweet Cheeks and lots of Japanese candy.
Our friend Jessica from Events by Design did a great job in putting together an awesome team.  Check out the vendors below!
Venue – Party Pals
Coordinator – Events by Design
DJ – PurDigital Entertainment
Caterer – Sushi on a Roll
Photographer – Bauman Photographers
Limo – Elite Image Limo
Cake – Sweet Cheeks Baking Company