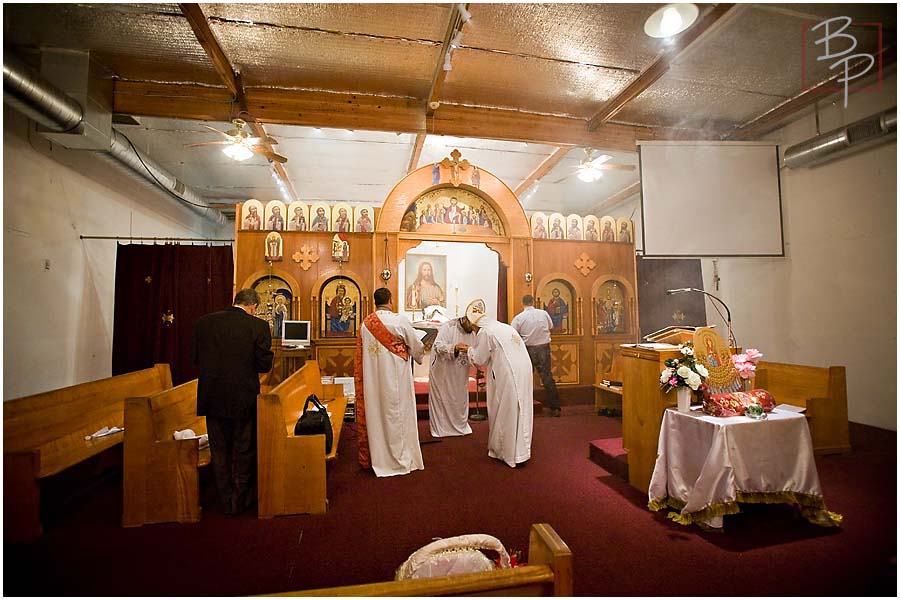 I am always honored to be entrusted to capture important moments in a family's history. It is additionally rewarding when that entrust comes from a family with family customs and traditions that I might not be familiar with. This was the case when the Faltaous family asked me to capture their baby's baptism. I was asked if I had ever photographed at a Coptic Orthodox Church, and since I had not, I thought that they would look for someone that had. I was very happy when I was given the opportunity to capture that moment in their family history.
When I arrived the church members where very welcoming and happy to explain to me about their different traditions and church rules.  I guess I must have started to fit in after a while, because several people would begin to talk to me in Arabic.  As the ceremony began, you could see the happiness on the family members faces as the baby became a part of their church.
After the ceremony, the family hosted a reception in the parking lot with lots of grilled chicken, sides and of course, cake.