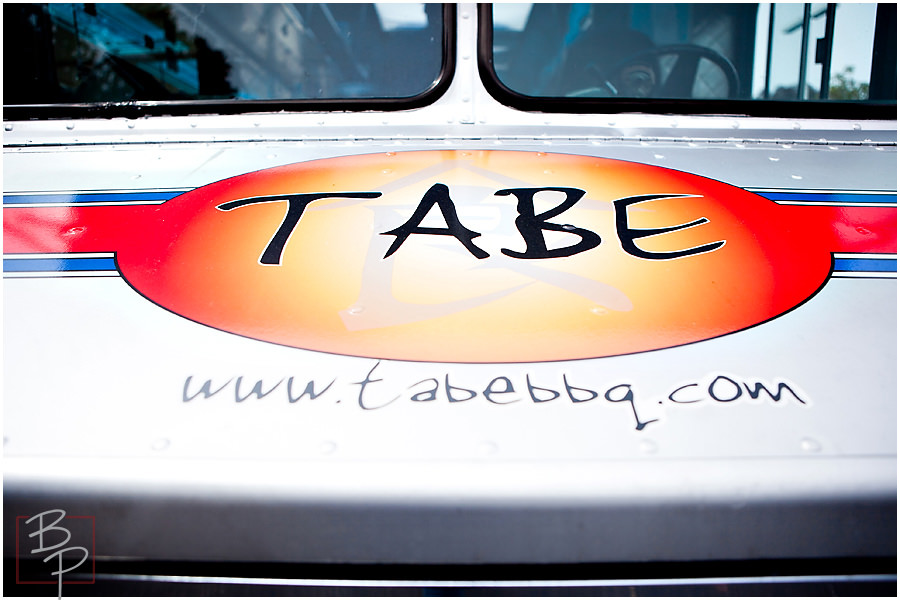 Bauman Lunch might not ever be the same after our experience at Tabe BBQ…
A formal Japanese word meaning "to eat." Pronounced ta·be (tah-bay).
It was a small lunch group as Eder and Zimmer drove out to meet Matthew and his crew at his Premiere Mobile Cuisine. We were kindly greeted by the "aloha spirit" of Matthew, the man with the plan! This amazing gourmet mobile food business started back in 2009 with the partnership of Matthew and Chef Todd who worked as a chef in the premier hotel; Peninsula Hotel in Beverly Hills. They teamed up to put together a very simple but delicious menu for quick lunches on the go.
Their food is "unique cuisine blends Asian-inspired dishes with a classic Mexican flair" as they state on their website, and they did not disappoint! Eder and Zimmer were treated like family, as Matthew was kind enough to sit down with us over lunch and give us a little background on how he got into the business. We felt like we were eating amazing dishes from a 5 star, fine dining restaurant. We had Matthew order for us so we were able to try several items off the menu. Eder enjoyed the Spicy Pork Taco topped with julienned romaine lettuce, fukujin zuke, and their special Tabe salsa. Zimmer had the same taco but with BBQ Beef which is marinated for a minimum of 24 hours and then char-grilled! Both were absolutely incredible : ) They both shared a burrito with the Tabe Five Spice Fries and grilled onions with a spicy mayo dipping sauce. But don't get us wrong, this was no ordinary burrito…the flavors that this burrito had were unlike anything Eder and Zimmer had experienced, just amazing.
Clearly the food was top notch but more than that, the service was 5 star and the people were some of the most genuine we had met. Overall, one of the best Bauman Lunches!