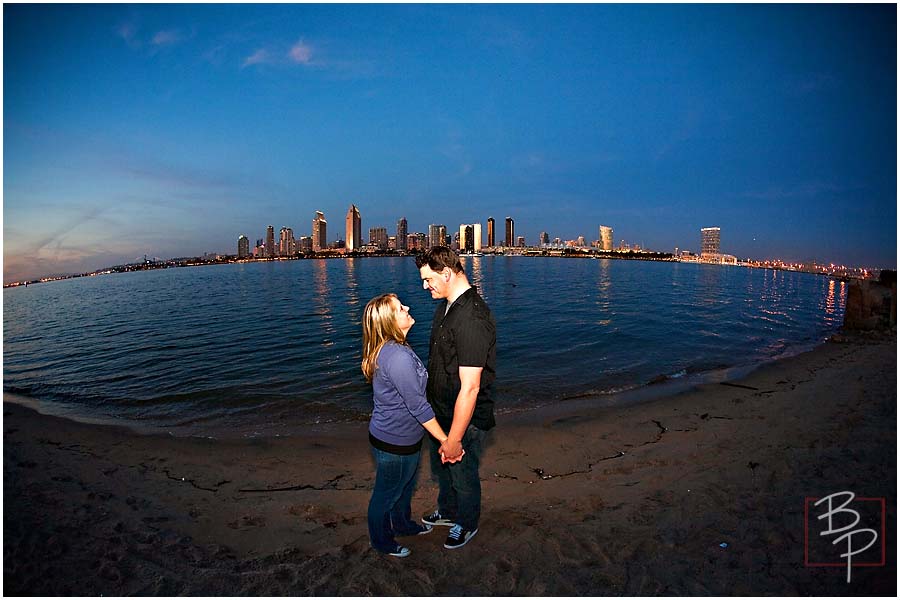 Now this one turned into a tour of downtown! I first met Erin through one of my best friends John. When her and Brian first came in to meet with me about their wedding, I knew it was going to be a good fit. They met at work …. something I'm always so curious about 🙂 Since our office has a total of 4 people, and Bronson and I have been doing this for 10 years, its hard to imagine working in a huge office now, much less meeting someone there! Love the stories that come out of these kind of meetings 🙂
We started at Horton Plaza. My favorite part about Horton Plaza is all of the color. Everywhere you turn there is a different background or weird angle. Even though I've been there a bunch before, I still was able to find a couple of cool, new locations. We then started moving our way through the Gaslamp, and capped the evening off in Coronado at the Ferry Landing.
This session started off amidst heavy fog and overcast …. I was kind of worried about any chance of a sunset photo. We were in luck though – check out the twilight images from the Coronado engagement session!