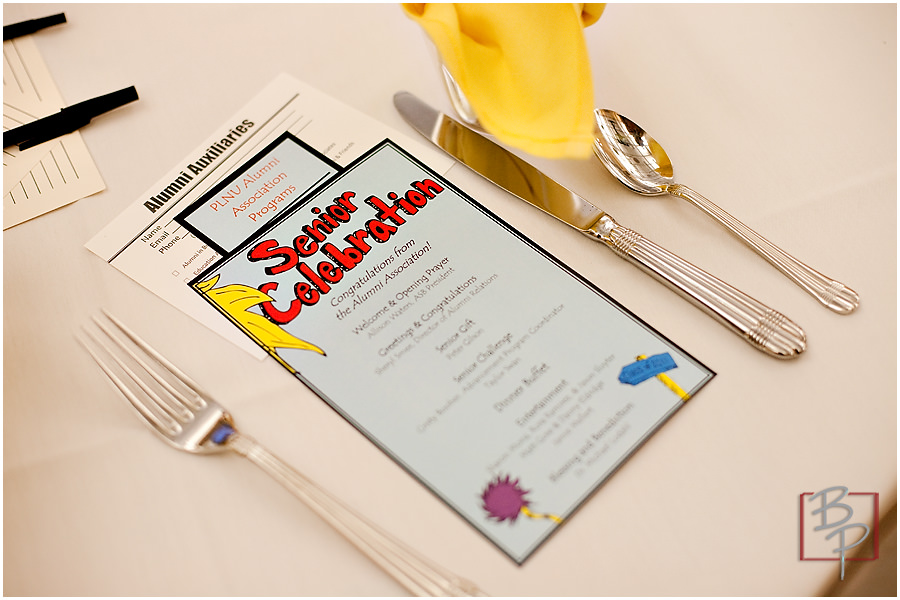 The PLNU Senior Celebration was a really fun event to be a part of. I never attended a school that has a true feeling of
community and it was cool to see how close the students and staff were at an institution of higher learning.
The celebration was very colorful. It had a kids book feel with all the bright and vibrant colors. The students were treated to a nice dinner and some musical performances by fellow students.  The class of 2011 started a new tradition of giving a gift to the school by donating a new bench.  After the dinner and celebration, there were hugs throughout the whole room as the students began to say good bye in preparation for graduation.
We look forward to photographing their next event!