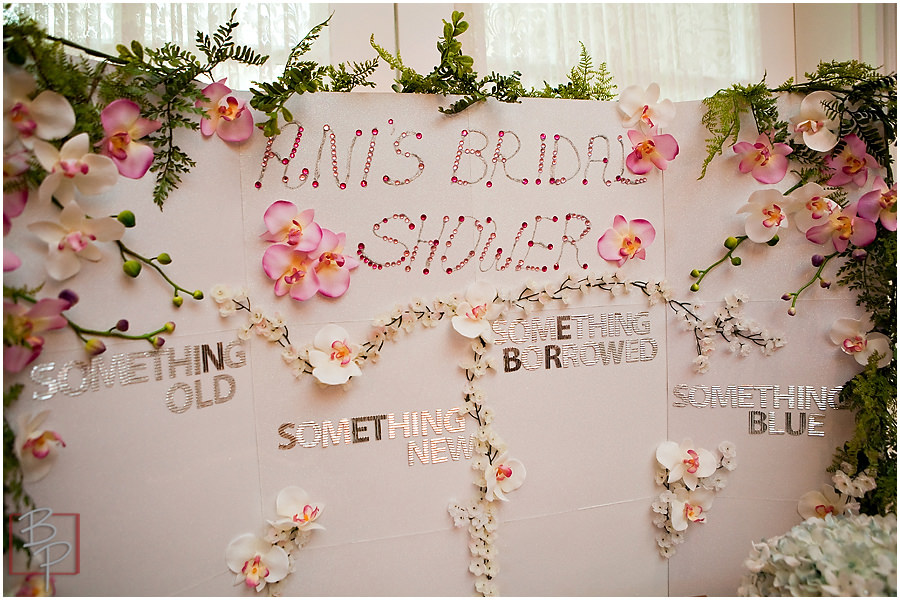 When Jared told me that Ani wanted photography coverage for her bridal shower I got excited about covering it. When I heard it was in Studio City I thought, "that's going to be a long drive". Since I had not spent the day in LA in a long time, I welcomed the long drive and just decided to make a day of it.
I was lucky and did not hit any bad traffic the whole way there.  and made it up there an hour early.  When I got there, I checked in at the location and was blown away by all the details that where being set up.  The room glowed with shades of pink from all the flowers and the cake was the most detailed cake I have seen in a long time.
Because I had showed up so early, I had time to grab some breakfast while I waited for the event to get on its way.  When I returned the place was filled with so many women.  I could look around the room and see the joy in everyone's faces as they came together to celebrate the upcoming wedding.  From the conversations, I could also feel that this was a tightly knit community.
For the rest of the afternoon was filled with speeches from Ani's bridesmaids and wedding shower games.  The guests had to use both their creativity and their word puzzle skills as they tried to decipher wedding phrases and decorate picture frames.  It was a great afternoon!
After the bridal shower I went to Venice Beach and did some fun people watching.  There were so many weirdos on the boardwalk and interesting street performers.