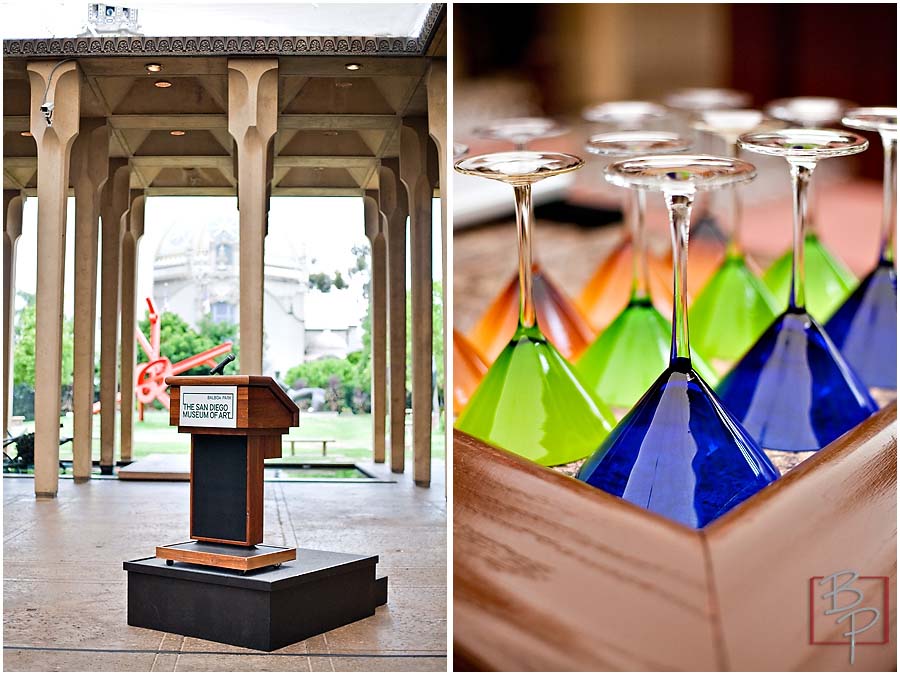 Bronson is usually our go to guy when it comes to San Diego Museum of Art events, but when he is not available I get to partake in all the fun. This last month the Gustav Stickley and the American Arts and Crafts Movement exhibit opened at the museum and I got to be there for the opening.
The event started with a private tour of the exhibit and was followed by a cocktail reception with some appetizers served by Giuseppe Catering.  They had some tasty sliders and even some mini hotdogs.  It was some great tasting American comfort food to go with the American teamed exhibit.
After the reception, the guests where invited back in to the museum to spend additional time in the exhibit.  They where also treated to some coffee and deserts.
I can't wait for the next time I get to provide special event photography coverage for the museum.  I always get to see such cool stuff!!