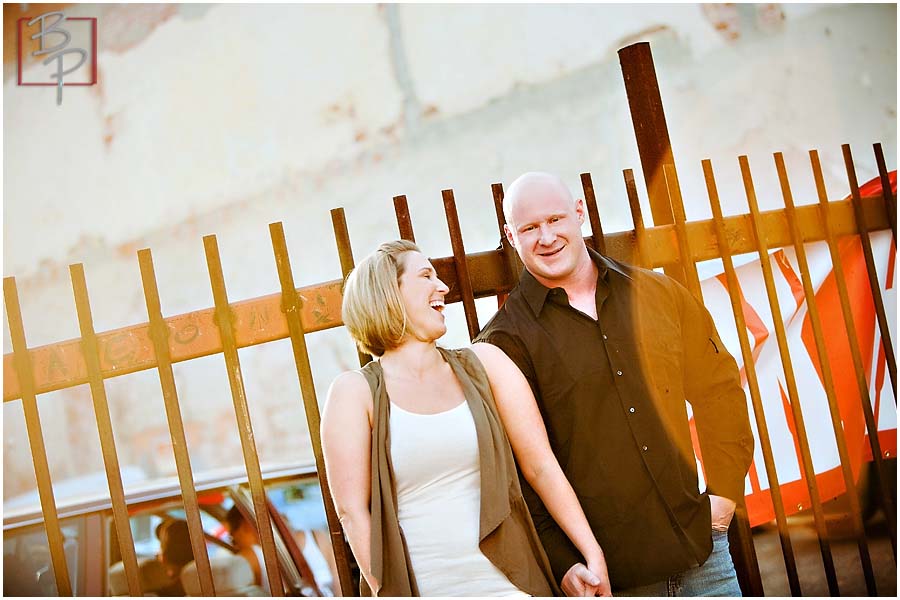 One of the most amazing and fun weddings I've ever been a part of was Jackie and Brian's, back in 2006. Since then, we've gone on to become good friends with them, and Jackie has actually moved into wedding photography as a career! Jen is her sister, and so I have no doubts that this will also be an amazing wedding!
Jen and Josh are yin and yang. Jen is bright, vibrant, and outgoing. Josh is calm, contemplative, and reassuring. Together, they make up the perfect balance. We went downtown for their engagement session, where the two first met … Jimmy Loves! Josh was working there, and Jen stopped in with a bunch of her girlfriends. The rest, as they say, is history 🙂
In addition to Jimmy Loves, we wandered all over downtown, shooting against all the urban backdrops 🙂 Can't wait for this one in November!