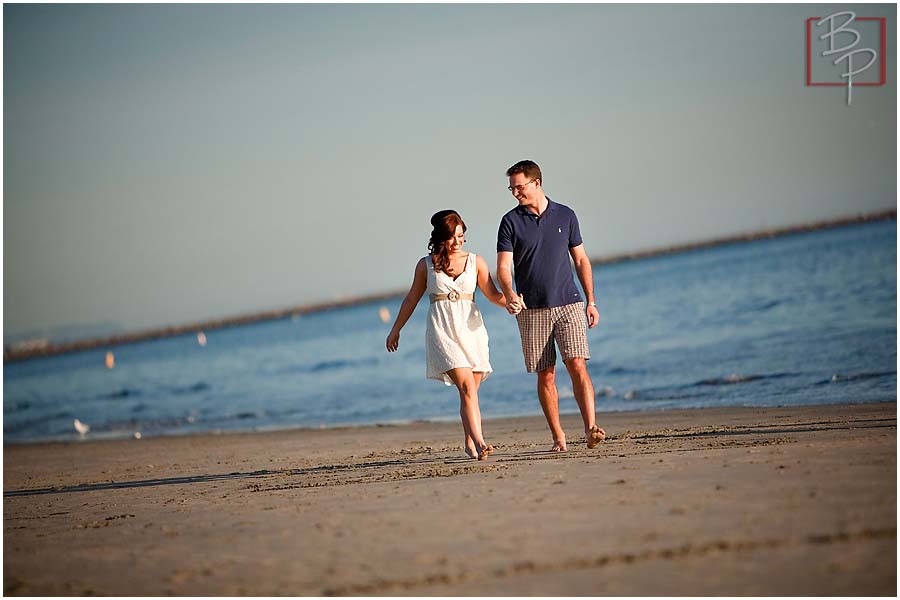 I LOVED this session! Jenn and John were referred by another wedding photographer that I've gotten to know in Arizona. These two drove all the way down from Long Beach to meet with me on a Saturday morning …. that right there is dedication. I knew that they were serious about their photography when they made it that much of a priority.
The engagement session was in Long Beach …. which is an area I actually hadn't spent much time in. I got their early to scout it out, and I really fell in love with Long Beach's downtown scene. During the session, we started off at the beach, and it quickly became apparent how laidback and fun loving Jenn and John were. I had them running through seagulls and climbing onto walls the whole time 🙂
Shooting in the downtown area was also really exciting. Although we weren't able to get "the fountain shot (we're going to do it on the wedding day instead), there are a lot of great angles and backdrops.  Don't these two clean up nice?  October is going to be great!!!