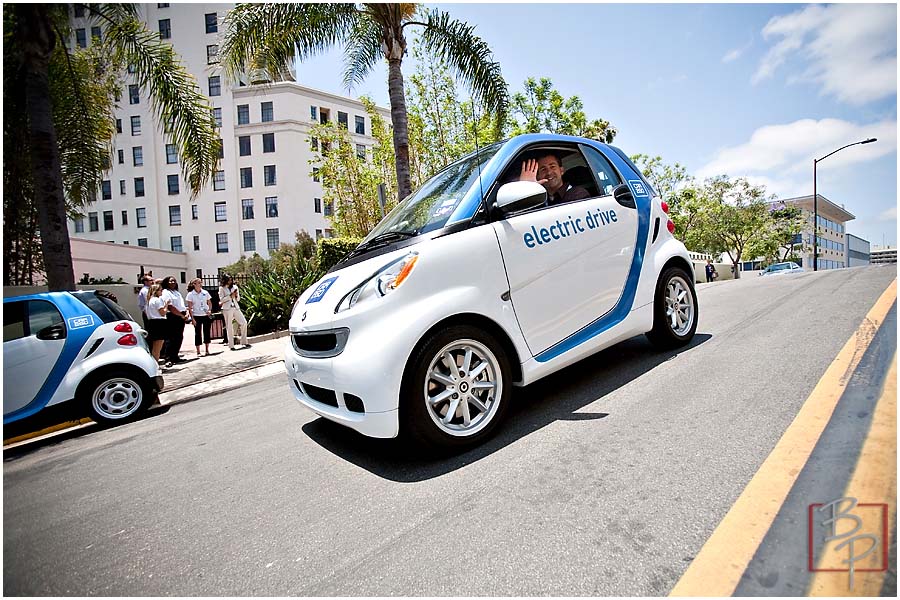 I really like when our job takes us places that otherwise we would not be. This is specially cool when you get to hang out at events that you see on the news. Providing corporate event photography coverage for press conferences can be a lot of fun.
For this event, we got to provide photography coverage for a social marketing agency who is working on a campaign for a project that is very unique to North America. For the first time ever, there will be a car sharing network in San Diego. Registered users will be able to reserve a car and rent it out by the minute. This is an effort to make the transportation system in the city a lot friendlier by making it easier for people to share a car.
It's a very cool idea. Just imagine not having a car, but being able to rent one when you got to do things like taking a trip to the grocery store, and not having to rent it for the whole day.  They might be on to something here.
We are always happy to provide fun and colorful special event photos for corporations like CAR2GO.