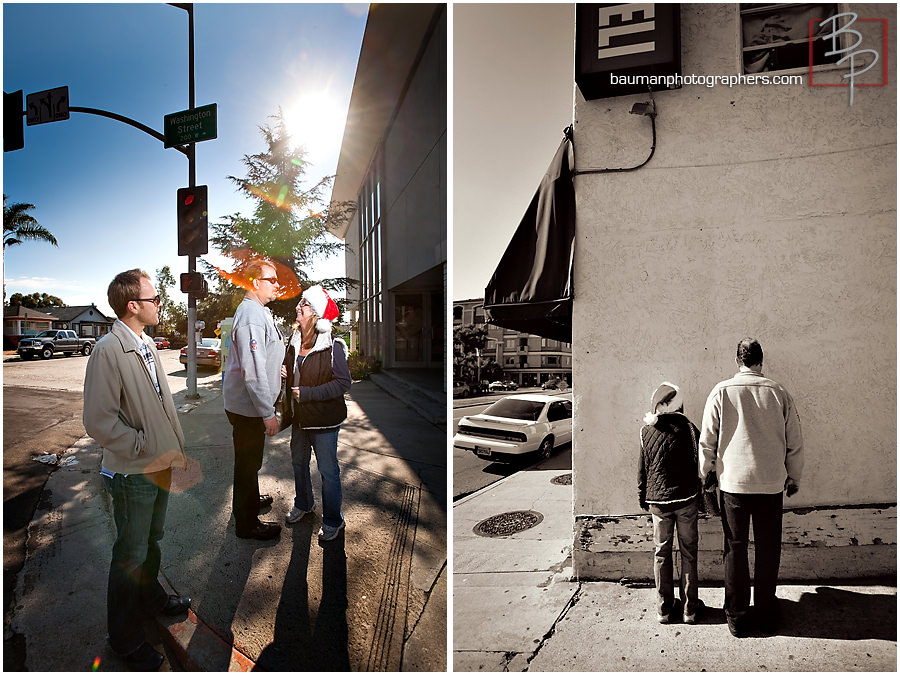 Sushi-ing with the Bauman Crew
by Bob Brichman – Artistic Productions
Sushi Deli 1  in Hillcrest hosted Bauman Photographers  for lunch this past Tuesday, Dec. 20th with a special guest visit from Artistic Productions. Jared, Bronson, Eder, Bob & Merrylin indulged in various delectable treats & agua & diet Pepsi's. Luncheon specials included salad or Miso soup, spicy tuna, 4×4's, ceviche roll, edamame, bento deluxe bowls, Tuesday specials, Deluxe combos…..nut cracking jokes & one liners…..all were on the menu & table Tuesday. It looks like a daily full house for lunch so get there early. The consensus advice for the season = "it's all about the packaging, not the package." Thx for the great service Nici…the other dude? Ehhh…..