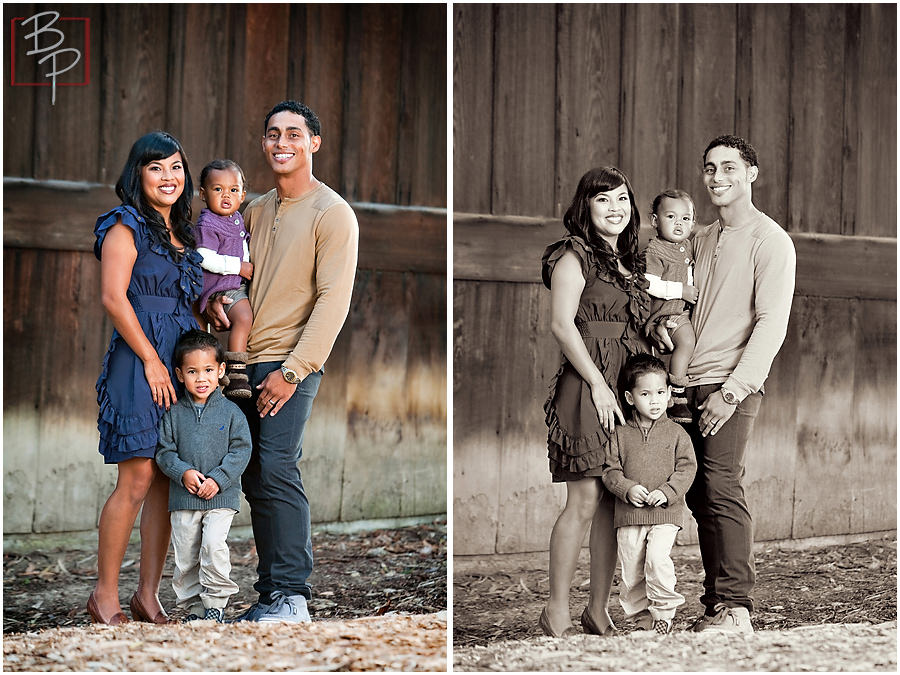 Recognize this place?? This is where I had my very own wedding photos taken several years ago!! This is in
Olivenhain
, a small community just east of Encinitas in San Diego's North County. You wouldn't know that you're surrounded on all sides by homes and roads…. feels as though its in the middle of the country!
Speaking of my wedding, Marjeri of Events By Design is also the one who coordinated my wedding. If you didn't see the pictures (Click Here) and video (Click Here), then you didn't know how AMAZING of a job that Marjeri did in putting the whole thing together. What an amazing amazing day 🙂
Marjeri and her husband Herbie have become friends of ours through the years, and what a gorgeous family they have! We had a blast during this Family Portrait session, and I love all of the casual shots, especially the ones walking through the trees.