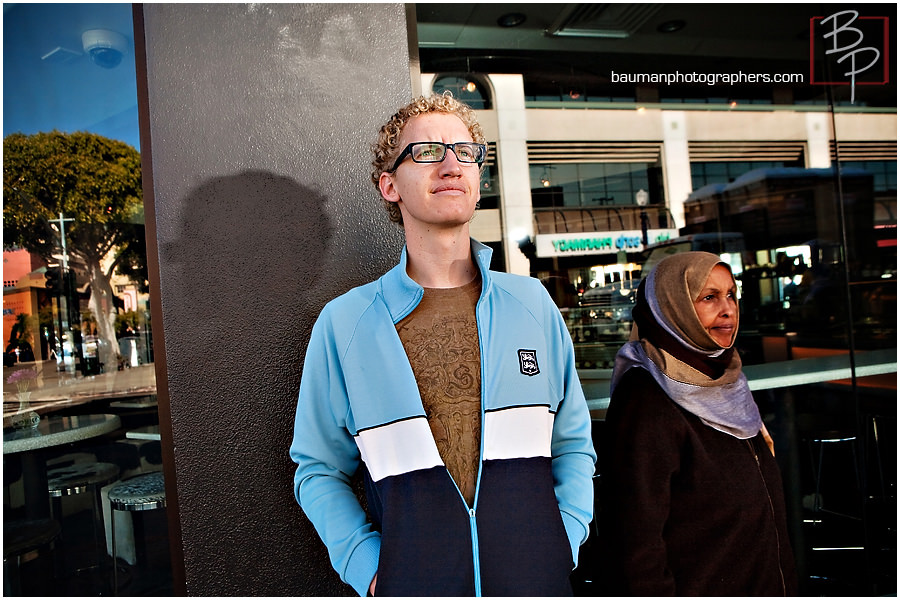 Apparently it's the off season. First we hit the Cheba Hut, and now we are hitting Snooze. I guess we are being lazy right now. Snooze is a an A.M. eatery which aims at giving its customers the best breakfast and lunch experience.  The first thing you will notice about this place is how cool it looks.  It's a very clever design with its bright colors and variety in seating arrangements.  The place is very spacious, which kind of makes sense because it reminded us of a place from the distant future like the Jetsons cartoon.  I wonder if the theme was influenced by the cartoon.
It's hard to mess up breakfast.  But it also takes some effort to surprise with breakfast food.  Their menu is very creative.  They had a very cool list of items on their menu.  We were very intrigued by their list of Benedicts and pancakes.  Most of us ordered a half order of each.  My combination was the Chilaquiles Benedict and the pancake of the day that was an Oreo pancake.
We could not be happier when we left this place.  I will be recommending it to all of my friends and all of our Bauman Photographers followers.