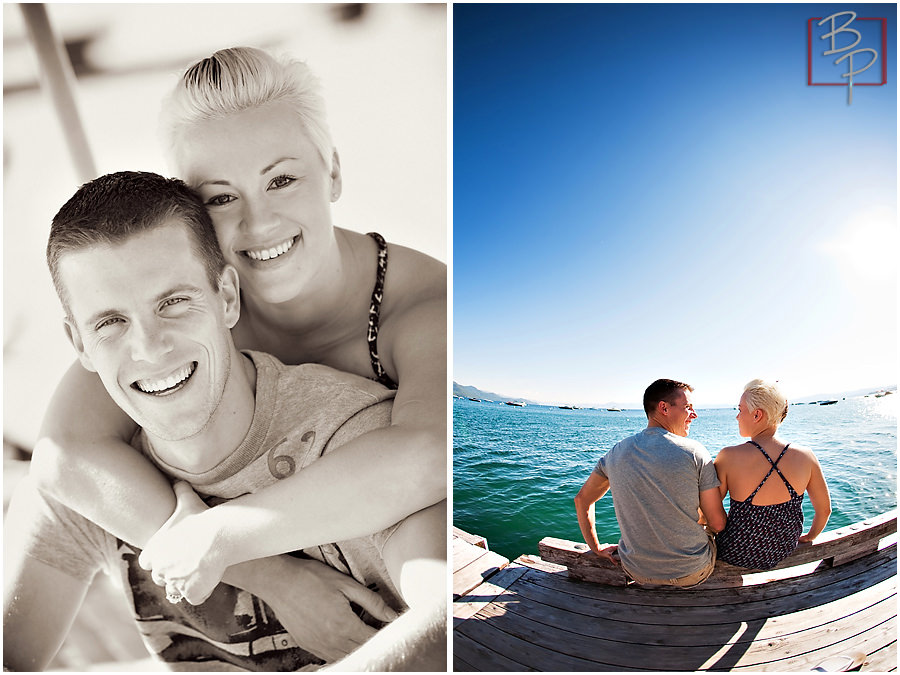 These two love Lake Tahoe. So often, when a couple picks a spot for their
destination wedding
, it isn't necessarily because they have a history at the location, or that they're particularly in love with it. Not so with Amanda and Luke. The whole weekend, it was obvious that these two are each simply in love with the Lake. They each grew up coming to Lake Tahoe with their families, and so it only made sense to for them to have their wedding in Tahoe!
Talk about a gorgeous day! September (I've come to realize) is the perfect time to be in the Sierra Nevada's! We had a
wedding in Lake Tahoe a few years ago in September (Heather and Ryan), and it just seems to be the perfect time. There is a slight chill in the air in the evening, but the days are warm and dry. We got the most amazing weather. The venue – Hyatt Lake Tahoe – photographs SO well!
You can see how comfortable Luke and Amanda are around each other. It was a blessing to be there to capture their wedding photography!