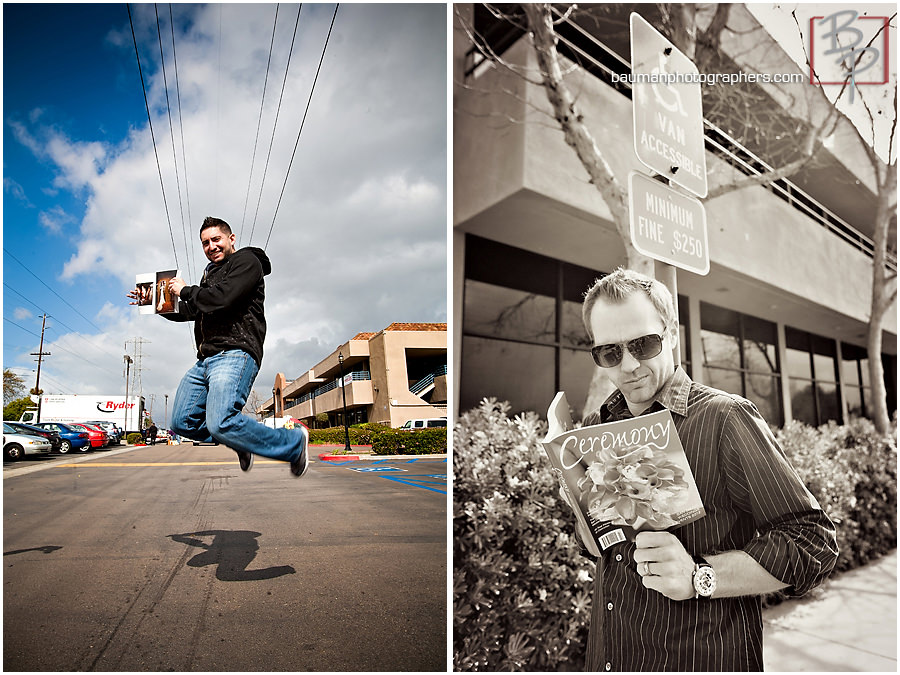 This lunch was long over due. A Bauman Lunch with Ceremony Magazine. We were very happy to have Jim, Jennifer and Lindsey to lunch with us. It's always a good time when the Ceremony crew is in the house!
When we saw the new Ceremony Magazine we were jumping with joy with how awesome it looks. We had worked on a bridal fashion photoshoot with Ceremony at the Hotel Del Coronado and it was so cool to see it spread out across the pages. They did such a good job showing off the photos!! We were also excited to see so many wedding details from our couples in the magazine. Our brides love seeing their photos in the magazine.
The original plan for this lunch was to get some Mexican seafood. We were going to go to a mariscos place on Clairemont drive, however when we got there we saw that they did not have many seats, so we had to make a quick change and go to Thai Time a mile away.  The food was good, but was better was just spending time with friends and sharing stories. Nothing like some good lunch conversation.
Can't wait for part two!