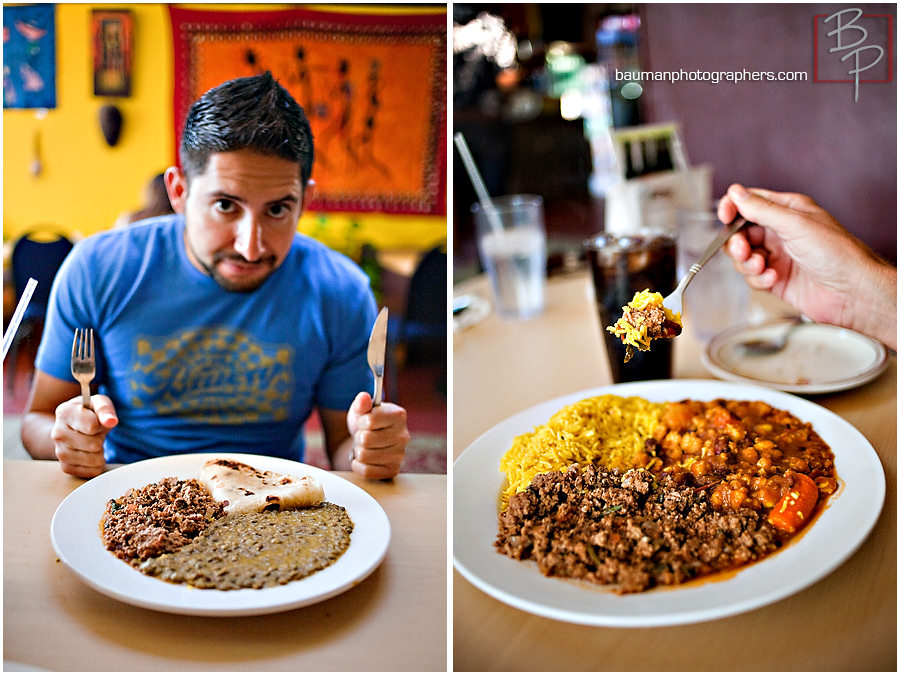 We had mixed feelings about
Flavors of East Africa
. It started off strong but it did not finish with the same flavors. We picked this place because there was a Groupon available for it and it has really good reviews online.  We figured it would be win win.
We started off with some really good appetizers.  When you go to an African restaurant you have to try their sambusas.  Sambusas are fried pastries that can be enjoyed as appetizers or snacks. They can be filled with beef, chicken, spinach or other things.  They are very tasty.  We ordered the beef and chicken ones.  We also ordered the Jungle Fries.  These fries are similar to carne asada fries, but instead its spicy ground beef on top and their fries are seasoned fries. We were all very happy with the Jungle Fries.
For our main meals we ordered Keema Beef, the 1/2 Tilapia, and the Chicken Curry.  For sides we ordered the chopped eggplant, kidney beans, lentil curry, rice, and the african flat bread.  While for the most part we thought that it was good, Bronson felt that his Plantains and Lentils in particular were very old tasting and we felt that the food lacked flavor.  For example the ground beef that came on the fries was much tastier than the Keema Beef.
While it was good, I did not feel like it was amazing.  I don't know if we will return.