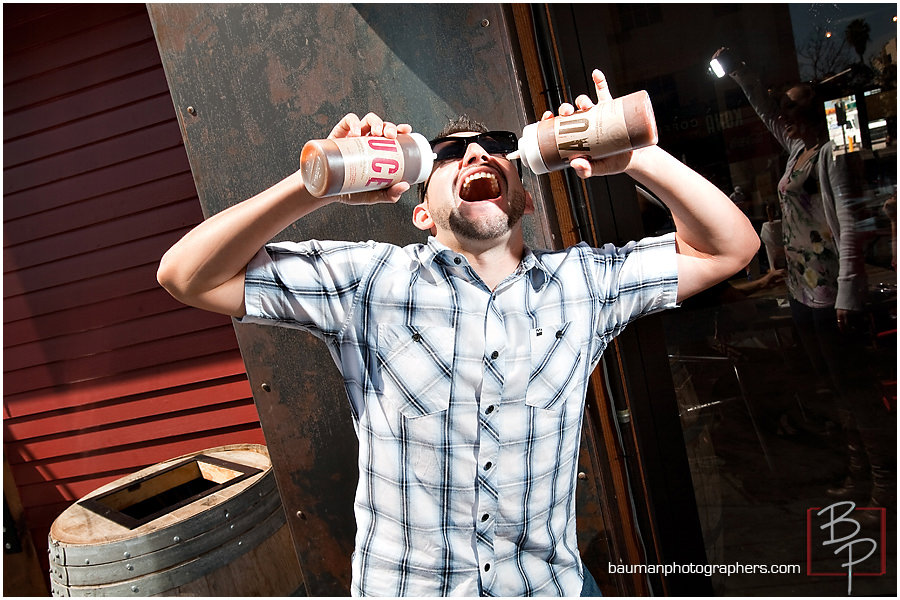 This week we went back to
Brazen BBQ
since not all of us got to try it a few months ago when we visited for
Bauman Lunch
.  There was a lot of hype about it from the last time that our team had visited. I did not get to go the last time so I was excited to try it out.
Brazen is located on the corner of 5th and Washington in Hillcrest. It's on the same street as Freebirds and Snooze which we had visited in January.  There is a lot of good eating on this street.
I don't think that we realized it until we had all ordered, but we all pretty much ordered the same thing. It was either the pulled pork sandwich or the brisket sandwich that we each ordered.  We also each went with either the seasoned fries or the baked beans.  Josie was the only one that went in a different direction. She got the mac and cheese with cornbread.
We were all pretty happy with our food. I think that this place is pretty much on par with the other BBQ places in San Diego that are considered the best.