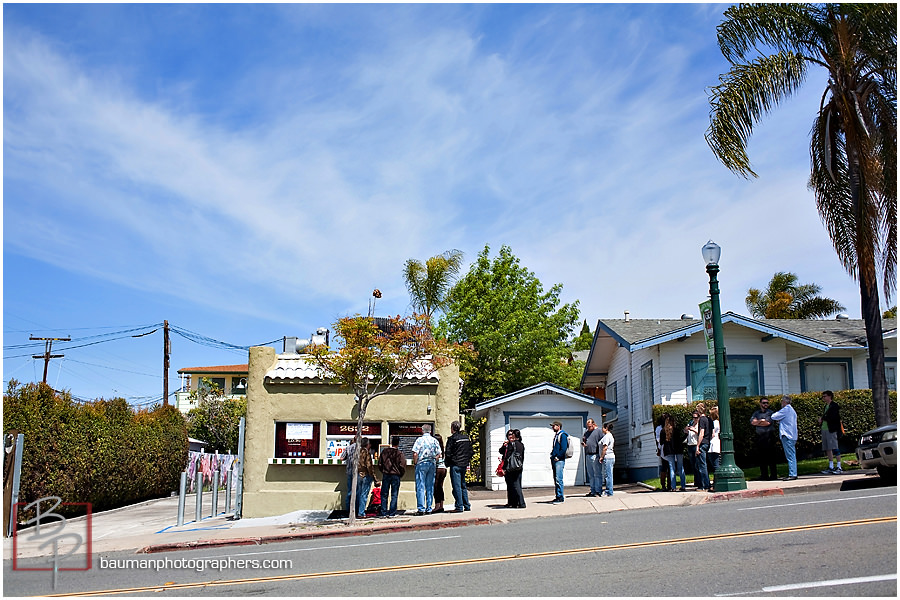 What a fun outing it was this week for Bauman Lunch. Not only did we go to an awesome location for lunch but we had some awesome people come along. This week we were joined by Amy and Brooke from First Comes Love, one of San Diego's best wedding planning teams. We even ran into our neighbor Allard and had the pleasure of having lunch with him.
We visited Carnitas Snack Shop on University Avenue in North Park. This place is fairly new but its reputation has been growing. Even on a Wednesday there is a line before it even opens. This shop is all about pork and it is load and clear from the pig on the roof. Their specialty is carnitas but offer all kinds of other great pork dishes as well as chicken and beef options.
We had the pork burger, the carnitas tacos, the blt and we even ordered some bacon ice cream sandwiches. Everything was awesome, no disappointment here. The only bad thing about it is that I wanted to take a nap when I got to my desk.