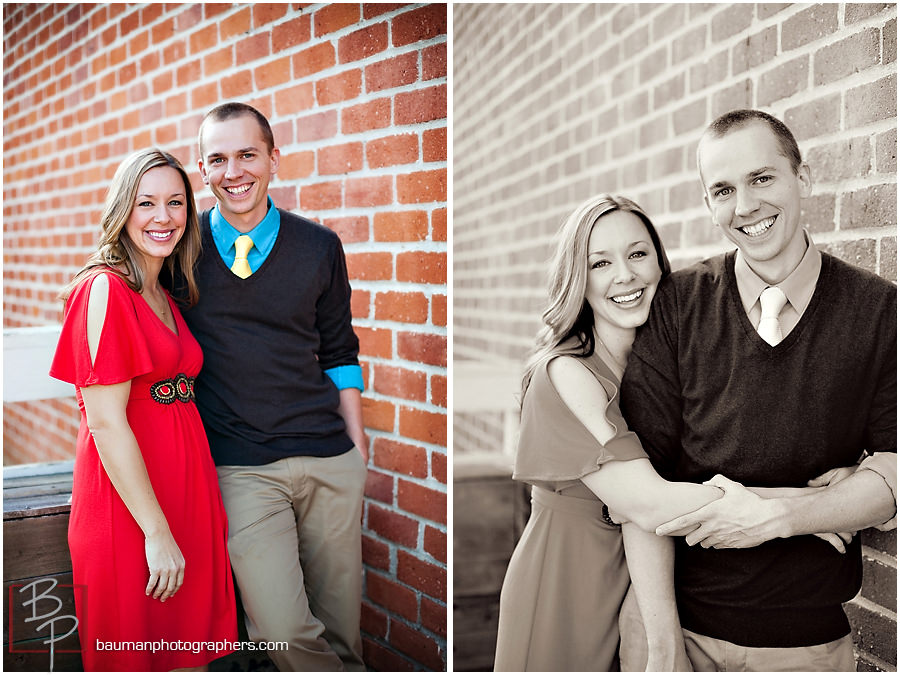 I'm excited to share Corie and Andrew's engagement session on the blog this week.  It was so much fun to photograph them. They were so comfortable
around each other that I think that they forgot I was there with the camera.
We started their engagement session photos in Old Town where we took advantage of all the cool backgrounds in Historic Park.  We went all through the square and found some really cool spots. I really like all the detailed decor in the park. It can be a little difficult to find open places on a crowded day, but we got pretty lucky and found plenty of brick walls, colorful tiles and cool benches.
After Old Town Corie and Andrew did a wardrobe change we headed over to the Dog Beach in Ocean Beach where Rudy met up.  Rudy is their very energetic dog. He of course was more interested in chasing dogs around than posing for photos, so I was happy that Andrew came prepared with some doggy treats to bribe Rudy in to posing for some photos.
At the beach we took full advantage of the marine layer and used it to our advantage to create some photos with really dramatic skies.
It was so fun spending the afternoon with Corie and Andrew and I can't wait until their wedding!