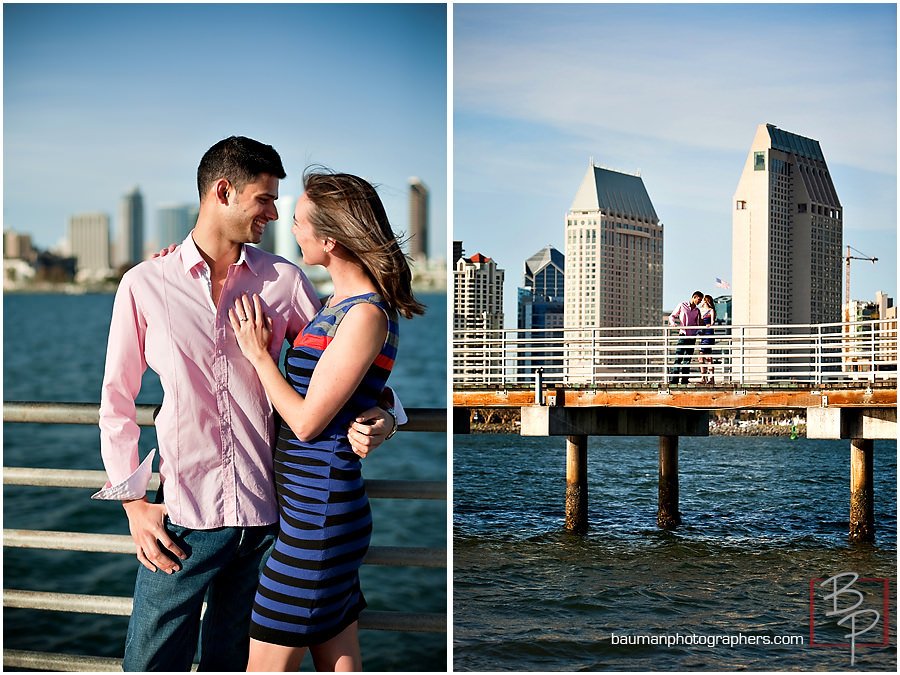 What a fun couple Charlotte and Dan are! I loved spending time with them during the engagement session and getting to know them. They are funny and
have such great energy and when they interact with each other.
Dan proposed to Charlotte during a walk on the beach after having brunch at the Hotel Del Coronado, so it was only natural that we would do the photos in Coronado. We started on the Ferry Landing side of the island and used the San Diego downtown skyline as a backdrop.  Then made a stop at Starbucks for some coffee and a few photos in the store.  But it's cool because we got what we needed in before that! Then we finished on the beach side of the island for some engagement session photos in front of the Hotel Del.
I was happy to see Charlotte and Dan really get in to their photos. I love the way that they can be so natural around each other. It was also very cool to see them go a little further to have fun engagement photos. They even brought a bottle of champagne to pop open at sunset while they sat on the rocks.
I'm lucky for being able to work with such a cool couple!