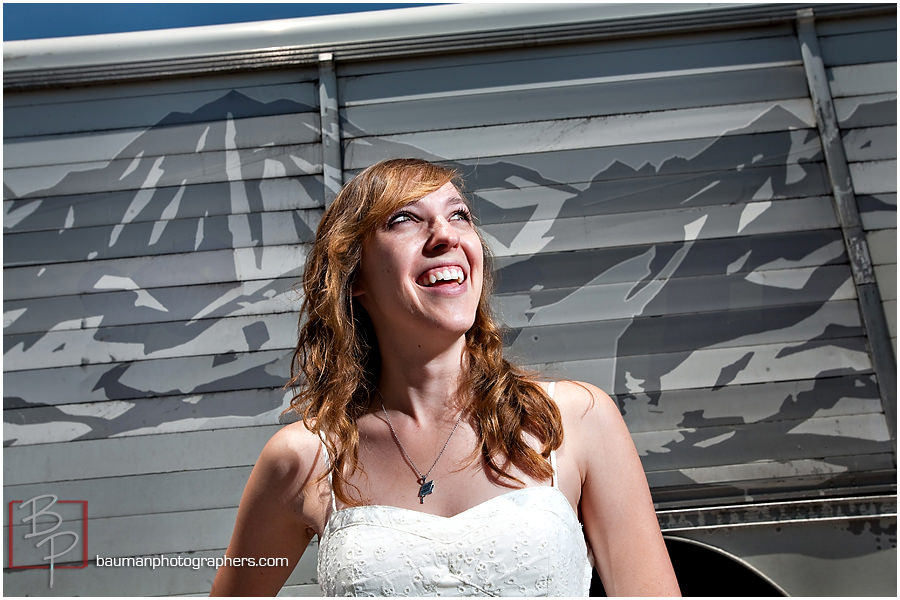 It's always a sad when one of our great interns completes the program and moves on. This last week we have been celebrating Kaitlin's
internship with Bauman Photographers
. She signed up for the 4 month internship June of 2011 completed her 4 month commitment and then decided to stay until her graduation from USD this spring. She has been very helpful on so many shoots and it's going to be hard to find a photography intern to step in to her shoes.
For her last week as an intern we went to lunch at Bud's Louisiana Cafe. This was a great find! Since my trip to New Orleans last fall I have been craving an authentic catfish po'boy and this place delivered. They offered the catfish fried or blackened and we actually preferred the blackened catfish better.
I look forward to returning to this place for happy hour. You can get craft beers from Louisiana to go with the authentic food!