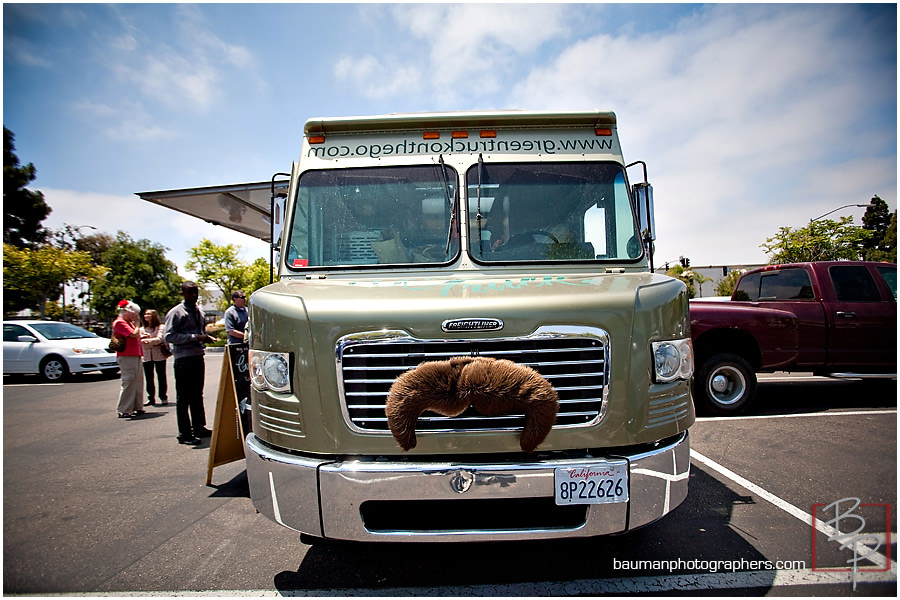 We had some technical difficulties a couple of weeks ago with our blog and we fell behind on our lunch blogging. It's time to catch
you guys up on what we have been up to. This weeks post is from last months visit to the Green Truck.
The Green Truck is not only serving up good food, but they are also doing it in a way to promote their environmental beliefs. Their statement is "Serving you fresh, organic food isn't enough. Green Truck believes that a healthy environment is essential to healthy living." The truck runs on vegetable oil, has a solar powered kitchen, uses no plastic or styrofoam, and they compost. They are pretty serious about their mission.
Besides delivering a good message, they also serve up some good food. We ordered the Classic Grass-fed Cheeseburger, the Grass-fed Greek Burger, and the Tuscan Chicken Pesto Wrap. We also ordered the beet salad and the sweet potato fries. All of the food was very tasty and had a fresh feel to it. Unlike other burger and fries combinations we had before, we did not feel like we had ate a bunch of oil. We were pretty happy with everything except for the Tuscan Chicken Pesto Wrap. We just thought that it was way too small for the price. Bronson walked away still hungry after eating it.
The truck crew was pretty cool. They allowed us to jump in the truck for some cool photos.