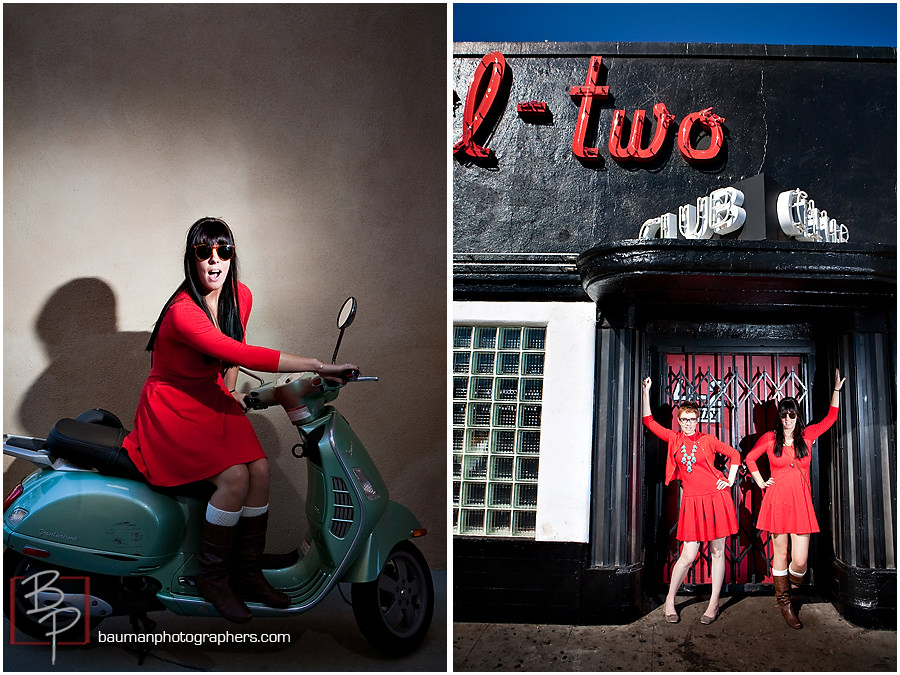 Yes I do make my photography interns were matching outfits.
We love looking for new lunch places and sometimes our search takes us to places that are not the most popular but have good food. This was the case when we went to Kim Chan Sandwich Shop on El Cajon Blvd.
The first thing to note about this place is that it can be a little hard to find. It has an El Cajon Blvd address, but it is on the cross street. We drove right past it, but knew the address was on the block so we parked and walked around until we found the place.
This place totally has the mom and pops feel to it. There is nothing commercial or branded about it, there is no extensive decor, and things kind of looked like they were arranged where ever they fit. Reminded me of my grand parents general store in Mexico. There was also a little bit of a language barrier, so we weren't 100% sure if we were ordering correctly.
The menu was pretty simple, a few different sandwich options and there was vegetarian options to each sandwich. The sandwiches were priced really cheap. For the four of us, with sodas and chips, we must have spent less than $25.
Since there was only 3 chairs there, we took our lunch back to the patio at Starbucks. We did not really know what to expect with the sandwiches, but were all very happy once we took our first bite. What ever the seasoning or sauce was in the sandwiches was very good. There was very little meat in the them, but I felt like that was expected with the super low price.
Overall, everyone was completely happy with the meal and would go back.