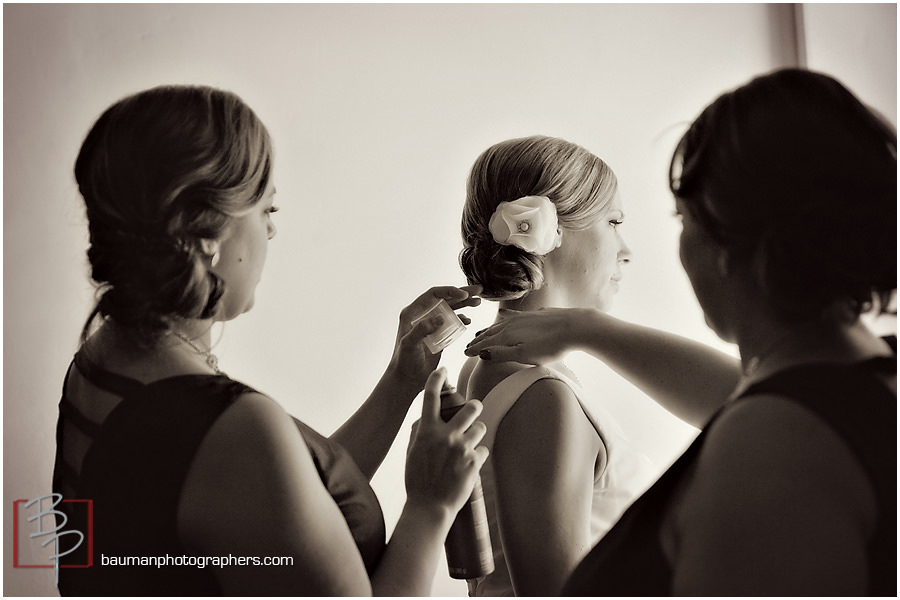 Corie and Andrew are such a cool couple! I was very excited when they chose me to photograph their wedding. You might remember them from their engagement session where they brought their dog along for a few fun photos.
Their wedding was at the Rancho Bernardo Courtyard. This venue is an awesome venue in the summer time for a late afternoon ceremony and evening reception. The courtyard is warm in the daytime, but begins to cool of nicely as the sun sets and balances well with a party's atmosphere as people get moving on the dance floor. It's a great environment for wedding guests. This venue is also great because they allow you to bring in different catering companies, so if you feel like having something different than your standard wedding venue food, you absolutely can!! Corie and Andrew opted for a company that served some delicious Mexican food. They also had one of their friends make some desserts that were amazing.
The day could not have gone any easier. Corie and Andrew were so laid back throughout the whole day that it felt like we were just hanging out for the most part and just taking a few photos here and there. I think it really comes through in the wedding photos how comfortable and fun the day was!
Venue: Rancho Bernardo Courtyard
Caterer: Casa de Picos