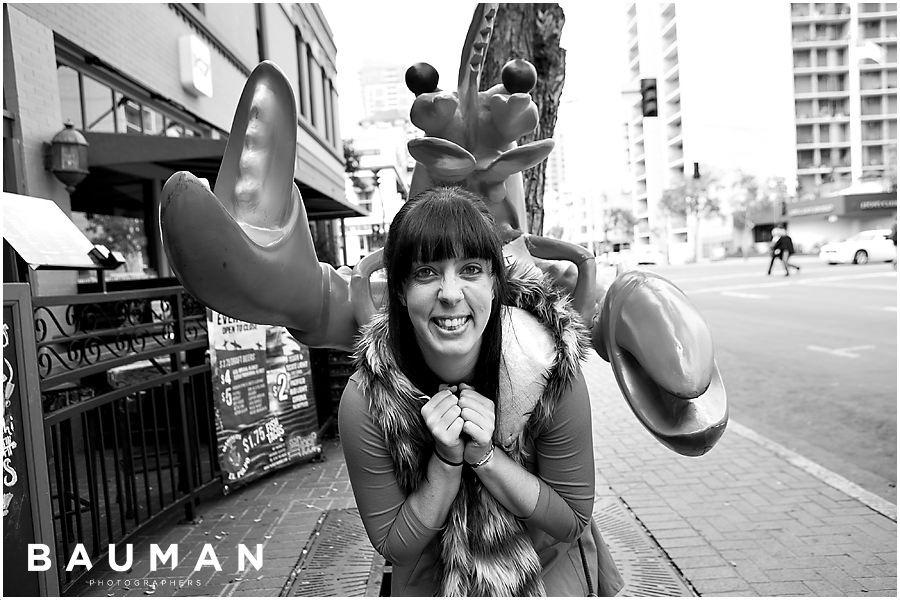 It's no secret that we really, really, really love sushi! We just can't get enough of the fresh flavors, rich textures, bold colors, crisp soy sauce, and explosive wasabi!  Kamikaze 7 Sushi Joint is an awesome new restaurant in downtown San Diego, and walking into it we felt like we'd just stepped into a Quentin Tarantino movie. The food tastes and looks great, there are huge TVs playing Kill Bill, Godzilla, and anime, there's a gigantic sea monster outside — and there are swords hanging from the ceiling.
Seriously. Swords hanging from the ceiling. (The cutting edge of interior design?)
We had a great time embracing our inner anime characters, breaking out our Spirit Hoods, our most colorful umbrellas, our weirdest glasses, and our most mysterious bandana masks. Definitely check out Kamikaze 7 if you want a fantastically fun, fresh, and delicious dining experience! We were there for lunch before the rush, so make sure to plan ahead!