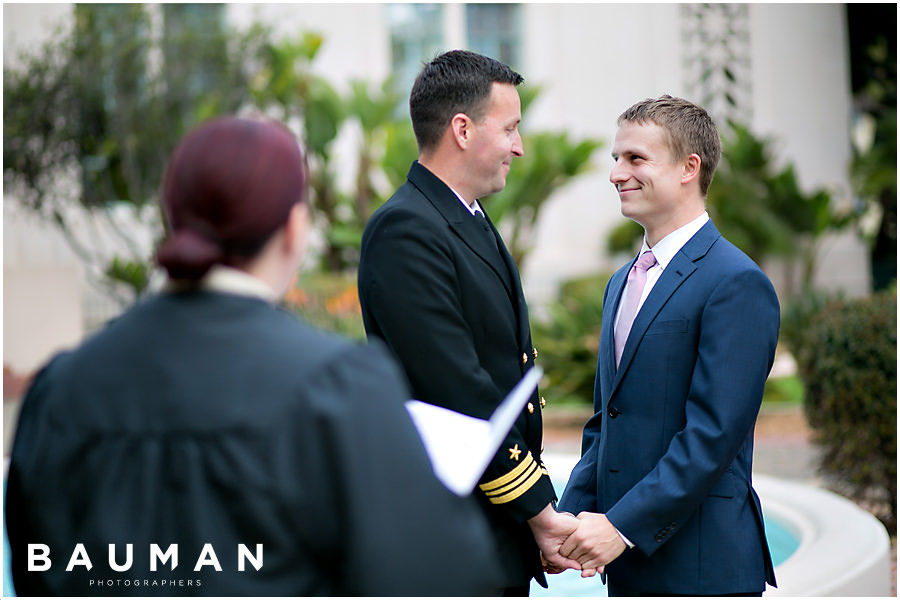 Stephen and Colin are two brilliant men who met at Harvard, introduced by a friend with a perfect eye for matchmaking. They became fast friends, and before long this handsome Navy pilot and dashing PhD student had truly hit it off! They fell in love while running and biking, but these two stood still for their wedding downtown. We were so excited to capture this small courthouse ceremony with just the two of them, and we're looking forward to this summer when they celebrate with friends and family!
After the ceremony, we celebrated at their house in North Park, and it was so awesome to capture them  relaxing together, just enjoying a glass of wine in the home they've made together.
Keep an eye out for much, much more of these two!